It Takes Guts to Grow
UVA's Moore Lab Seeks Solutions to Grow
Childhood nutrition—easy to take for granted, devastating when a child's body isn't absorbing food. The Moore Lab at UVA is bridging that gap by working at the intersection of nutrition, microbes, and the gut.

"We want to help children achieve their full growth and developmental potential, even when their intestines are failing, whether from poor diets, infection, immune disorders, imbalances in the gut, or surgical removal," explains Dr. Sean Moore, director of research for the Division of Pediatric Gastroenterology, Hepatology, and Nutrition at UVA's Child Health Research Center.

Moore's research has taken him from UVA to Brazil to Pakistan and back again, but his initial inspiration can be traced back to his time as a student. Moore loved working with children and their families—because it didn't feel like work.

"Children are resilient, honest, unscripted, and bring out the best in us," Moore says. "It's an awesome privilege and responsibility to help young people grow and thrive."

Currently, Moore and his team are studying a group of children in Pakistan who fail to grow despite access to good nutrition and modern medical therapies due to gut dysfunction—a condition that a sizeable number of U.S. children share. Finding cures and improved therapies for such conditions requires a combination of education, research, patient care, and basic science that UVA is uniquely poised to accelerate.

"Our division recently launched the only pediatric gastrointestinal fellowship program in Virginia dedicated to helping train the next generation of physicians and researchers," he explains. "We are also part of ImproveCareNow, a nationwide quality improvement network for pediatric inflammatory bowel disease. And, we continue to make great strides in pediatric liver transplant, eosinophilic gastrointestinal diseases, and functional gastrointestinal disorders."

Moore is quick to point out that this success is the result of an incredible collaboration of people, places, and ideas. There's division faculty, a lab of dedicated researchers, investigators across Grounds, and INOVA, as well as his partners Dr. Aldo Lima of the Federal University of Ceará in Brazil and Dr. Asad Ali of the Aga Khan University in Pakistan, who he's worked alongside in both the best and worst of circumstances. 

"To paraphrase a mentor, you never fully recover from those first trips to the developing world. I've encountered unacceptable disparities in health and living conditions, witnessed profound human resilience in the face of inequality, and learned that health is a universal human value."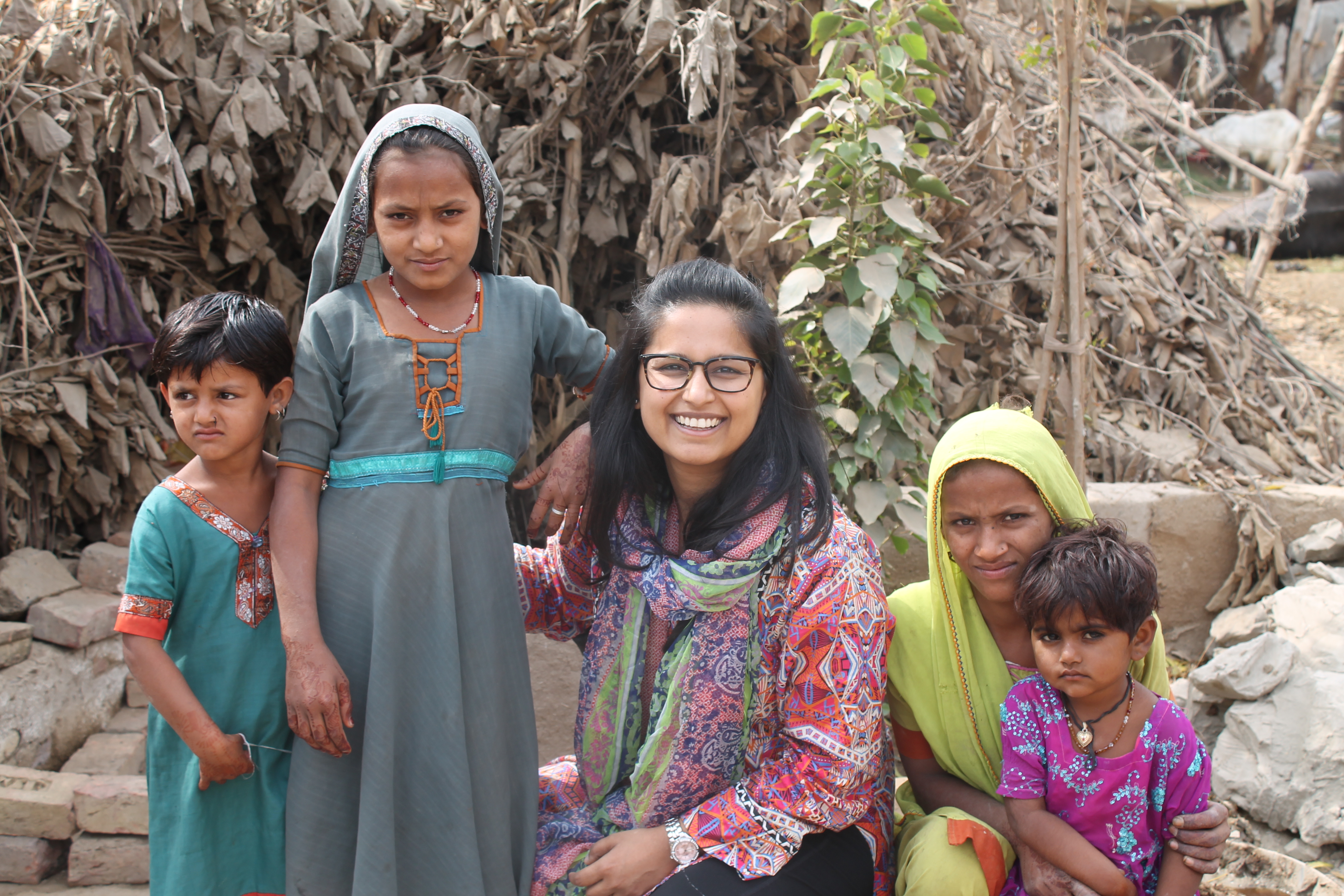 Courtesy of Dr. Sana Syed
NEXT UP

When Dr. Sean Moore talks about the next generation of physician-scientists, he's talking about doctors like Daniel Levin and Sana Syed. He mentors both UVA junior faculty in his lab, and highlights their incredible contributions and potential.

DR. LEVIN came to UVA from Johns Hopkins University, where he completed his pediatric surgery training. Levin is pioneering novel techniques to grow engineered small intestinal tissue in the laboratory and ultimately transplant this engineered tissue into children with intestinal failure.

DR. SYED is a global health scientist on faculty at UVA with an adjunct faculty appointment at the Aga Khan University in Karachi, Pakistan. Her research focuses on understanding why some children living in low- and middle-income countries around the world develop stunting and a poor response to vaccines from a gut condition known as Environmental Enteric Dysfunction.