Marking a Major Milestone
A special event was held on March 29th to recognize UVA Cancer Cancer's recent designation as a 'Comprehensive Cancer Center' by the National Cancer Institute and to honor the many people who made this momentous achievement possible.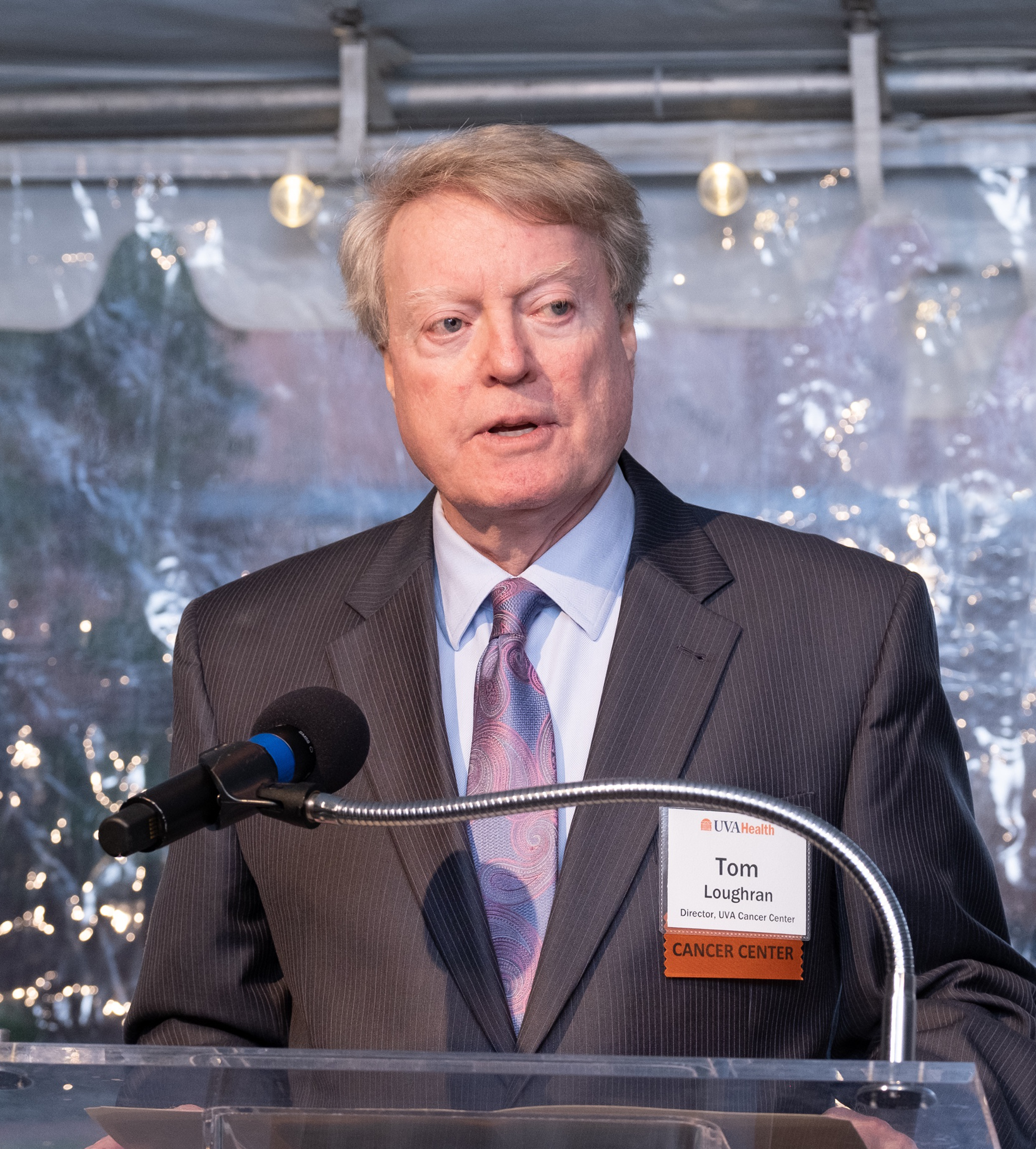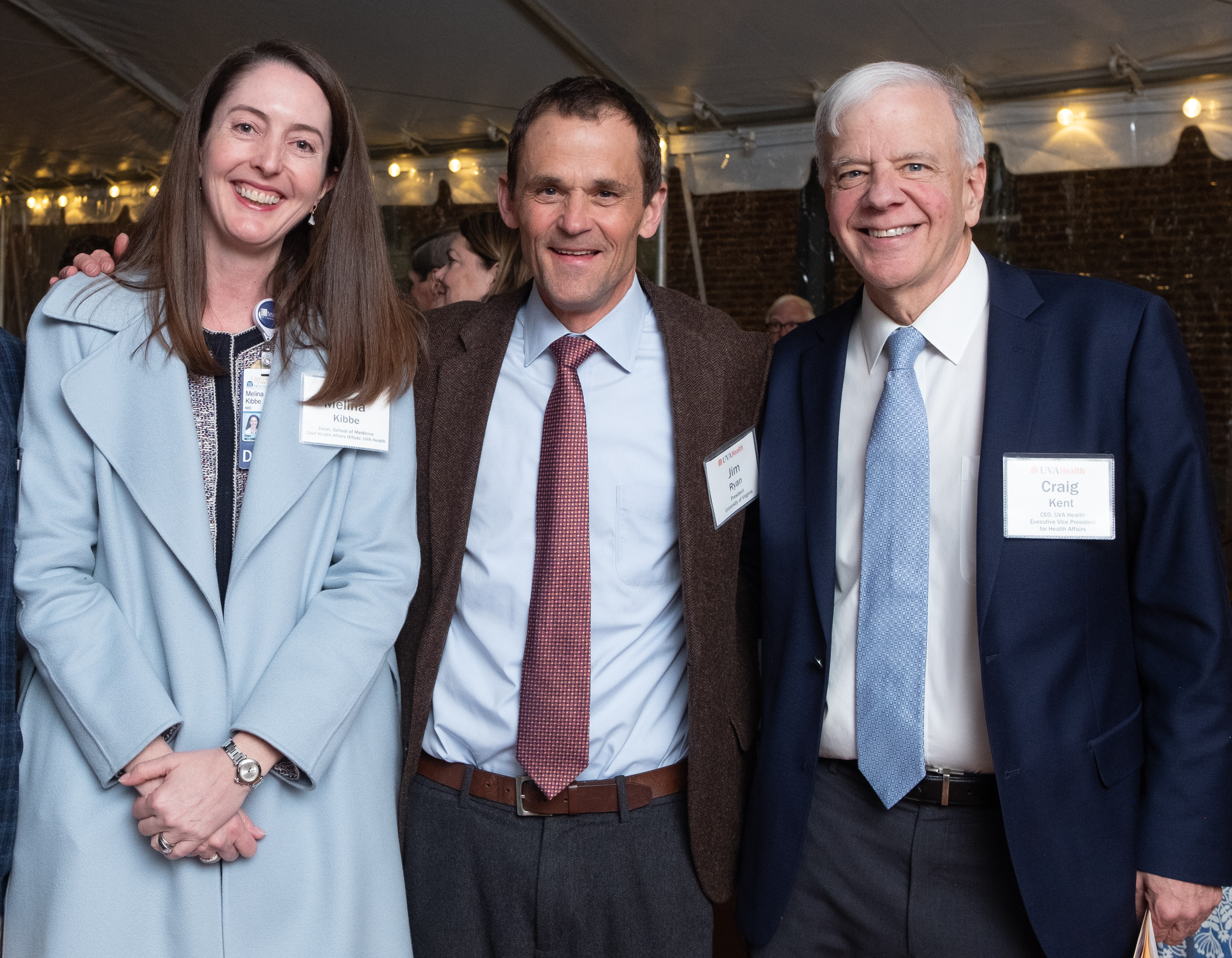 The event was hosted at the Carter-Harrison Research Building Courtyard by UVA Health Chief Executive Officer Dr. K. Craig Kent and featured remarks from University Rector Whittington W. Clement, University President James E. Ryan, UVA Cancer Center and F. Palmer Weber-Smithfield Foods Professor of Oncology Research Dr. Thomas P. Loughran, Jr., and Member Emerita of the UVA Cancer Center Advisory Board Rosemary Postle. In attendance were UVA Health and Cancer Center staff, researchers, donors, volunteers, and friends and leaders from across the University.