Celebrating a Legacy
Professorship, Fund for Excellence Honor Legendary UVA Neurosurgeon
For seven long years, neurosurgery residents hone their craft. They perform more than 300 operations a year, take classes, conduct research, and present at conferences. At UVA, they learn from the best, and it shows. Today, the program's residents are ranked second in the nation in research and academic productivity, a notable accomplishment with UVA's small size.

The strength of the program began with one man— John Jane. Dr. Jane, one of the world's most renowned neurosurgeons, died in 2016 after a remarkable career as a teacher and clinician.

"When Pop became chair, he had to decide what he would create," says his son, John Jane, Jr., MD (Med '96, Res '03), who now directs the Neurosurgical Residency Program. "He chose to create a department that would be known for training residents and future leaders in neurosurgery. Of all his accomplishments, Pop was most proud of the residency program."

Dr. Jane's career spanned 45 years, during which time he earned the respect of colleagues around the world and the admiration of thousands of grateful patients. Perhaps his most famous case came in May 1995 when actor Christopher Reeve suffered a severe neck injury after being thrown from his horse during an equestrian competition. Dr. Jane also founded two premiere neurosurgery journals and won the Cushing Medal, the highest award presented to neurosurgeons.
"John had a remarkable depth and breadth of interest and skill," remembers Mark Shaffrey, MD (Med '87, Res '94). "He was a surgeon, scientist, communicator, and an educator most of all. You just have to look at the number of his former residents who are now leaders in the field to see the impact he had on all of us."

A former student who followed in Dr. Jane's footsteps as chair of the Department of Neurological Surgery, Shaffrey remembers Jane's dedication. "He would hold Saturday conferences and Sunday journal clubs, opening up his home for learning and discourse. This drive translated to the success of his students. We were all part of his extended family."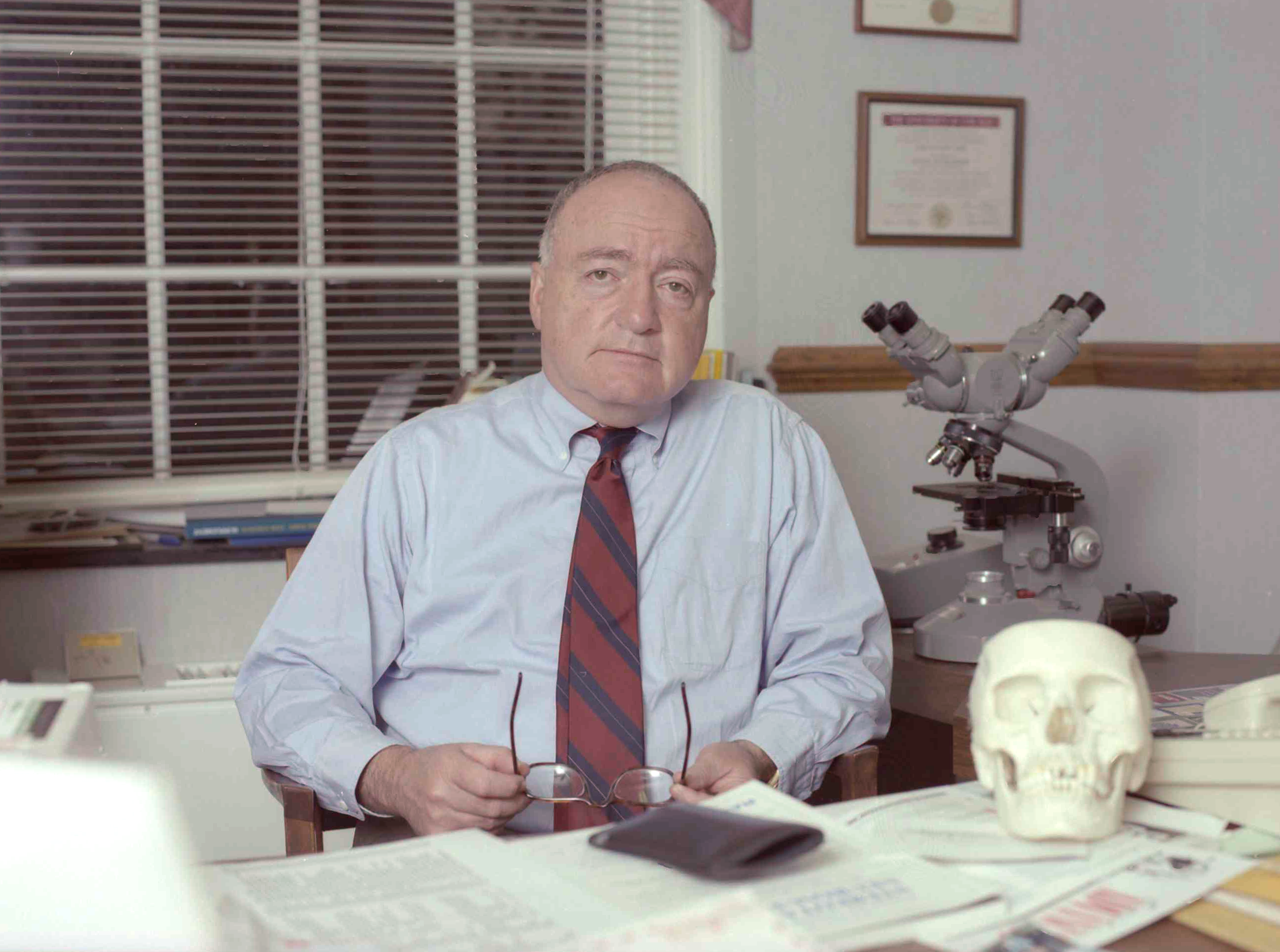 HISTORICAL COLLECTIONS & SERVICES, CLAUDE MOORE HEALTH SCIENCES LIBRARY
Now this family of students, colleagues, and grateful patients is coming together to honor Dr. Jane. Their goal is to increase the John A. Jane Professorship in Neurosurgery, currently held by another of Dr. Jane's students, Christopher Shaffrey, MD (Med '86, Res '95). Increasing the size of the professorship will allow Shaffrey—one of the top 28 spine surgeons in North America—and his successors to devote more time to teaching future neurosurgeons and to pursue lifesaving research for patients.

A second effort will establish the John Jane Fund for Excellence in Neurosurgery, which will enhance the resident program by supporting research projects, academic and teaching awards, and John Jane visiting professorships, which give students the chance to learn from neurosurgeons around the world.

"My father believed that—after caring for patients—our role is not to foster our own careers, but to teach who comes after. He instilled this belief into every resident he mentored, and that belief is what sets UVA's neurosurgery residency program apart to this day," his son says.