Husband/Professor and High School Friend Commit $1 Million for Ovarian Cancer Research
Decorated professor. Insightful researcher. Incredible administrator. Avid golfer. Devoted UVA basketball fan. Magnetic friend. The superlatives could go on and on, and they wouldn't begin to capture the excitement and energy embodied by the late Marian Chapman Moore, Ph.D., Professor Emerita at the University of Virginia and Duke University. A military upbringing that took her to locations around the world influenced Moore. As a result, she valued being a part of something bigger than one individual. She understood that even the smallest contribution can make a big difference and that attitude drew people in and made them feel right at home.
Moore, and her husband, Professor Michael J. Moore, met as junior faculty at Duke University. They worked side-by-side for 15 years before traveling north to settle at UVA for the last 20. With their offices just a few doors down from each other, this couple of 35 years lived, worked and played together year-round. They challenged each other intellectually daily. On the golf course, Mike created an incentive he later jokingly regretted. He told Marian he would put money into "The Art Fund," with a sliding scale for bogeys, pars and birdies. Mike recounts that after nine holes that first game, he was already down $1,050. Today, their home is filled with art and the accompanying memories.
So, when an ovarian cancer diagnosis came in late 2015, they were determined to fight it with everything they had, and having a positive attitude was a huge part of that fight. Mike recalls the first thing Marian said to him when coming out of anesthesia after a 13-hour surgery at the University of Chicago, "You tell everyone I kicked cancer's butt."
Marian's life's work as a marketing professor focused on the impact emotions play in processing information. It wasn't a big leap for her to concentrate on a mindset that set her up for a joyful and fun-filled life, even while receiving treatment.
"She would hope that no one would lose sight of the emotional side of cancer. The emotional aspects are just as important as the scientific aspects. You have to remain hopeful and happy," says Moore.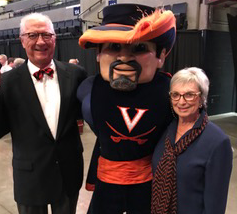 Around the time of her diagnosis, Marian's high school friend, whom she hadn't seen in years, Beverly A. Dale, Ph.D., a retired healthcare professional, philanthropist and social activist, reached out to her. They picked up right where they had left off. 
"Marian was an extraordinary young woman and continued to be an extraordinary person throughout her life. And she was cool as hell. She was a unique and magical person who drew me to her," says Dale.
"One of the things Marian and I committed to doing after her initial surgery was have as much fun as possible. Bev facilitated that," says Moore. From trips to New Orleans for JazzFest to visits to California, the trio was unstoppable.
"Those trips were a big part of our commitment to fight, and fight we did. 'This is how we win.' They were the five best years of our marriage, and we had a lot of good years. I was the luckiest guy in the world. She was an incredible woman, scholar, friend, wife and a pretty good golfer," says Moore.
When Marian passed in May 2021, Dale and Moore knew they couldn't give up the fight. Together, they pledged to raise $1 million for ovarian cancer research through the Professor Marian Chapman Moore Fund for Ovarian Cancer Research (The Fund). Moore has committed a trifecta of gifts to UVA Health System Foundation: The Fund, an endowment and an estate gift. Their goal is to deliver resources directly into the hands of researchers today, fund research of tomorrow and leave a legacy. They set up a "Get Involved" page so that others (friends, colleagues, family) could contribute to the fund, and it has raised $700K to date. With Mike's input, Marian's colleagues at the Darden Graduate School of Business started a parallel fund, the Marian Chapman Moore Executive Leadership Award. Marian was a major force in getting the Executive MBA program off the ground, so it is fitting that this award goes to students in that program.
"Marian was so loved, so admired. She was well-respected professionally and personally. It's clear that we were surrounded, through choice and good fortune, by good people. People are so generous. As generous as they can be. Always in their own way. From large contributions by family and friends, to the smallest gifts of $100, every single dollar is really, really meaningful," says Moore.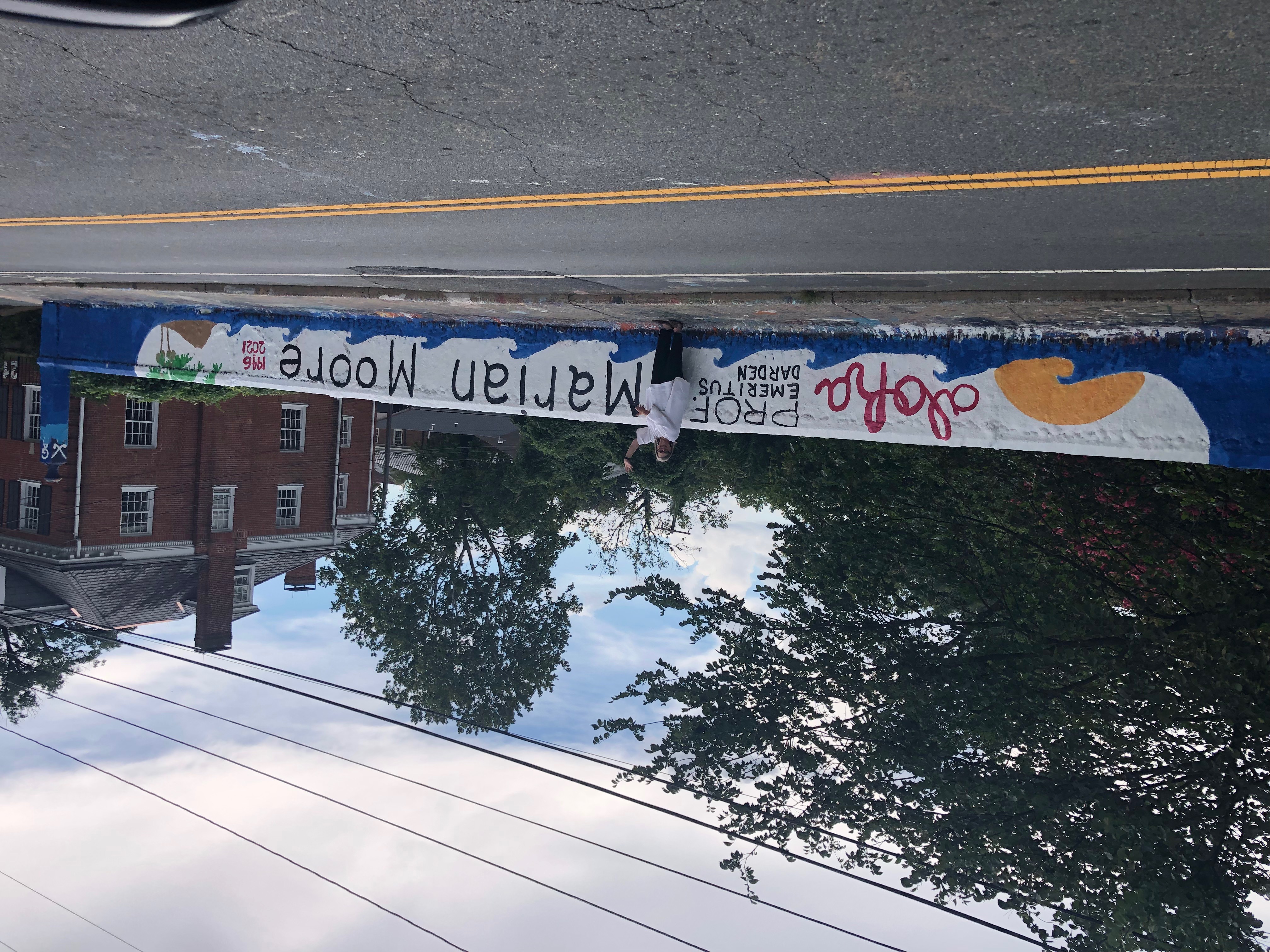 The Fund is directly supporting the work of Charles Landen, MD, OB/GYN and Pathology, who is researching two aspects of ovarian cancer that are both interconnected. One is an effective treatment, and the other supports innovative approaches in research for ovarian cancer, including low-grade ovarian cancer, which was Marian's form.
"Most women present with stage three or four ovarian cancer when it has already moved out of the ovaries. There is a lot of space in the abdominal cavity, and it can grow undetected," says Landen.
Dale says, "As Dr. Landen says, and, as a retired healthcare professional with a specialty in diagnostic medicine, I have long been aware that the lack of methods for early diagnosis of ovarian cancer result in later diagnoses and thus deadlier outcomes. His group at UVA is also looking at this critical issue. This is the aspect of the work here that seals the deal for me. I am delighted to be working with Mike to support this extraordinary research group and to continue to celebrate Marian's very special life. In a way, it's not surprising at all that she will continue to impact the lives and happiness of others, even after her death, through this work."
Moore says his next goal is to approach this from a different angle. He plans to use his years of experience with economic consulting with pharmaceutical and financial services companies to seek funding from public and private sources to explore economic issues related to ovarian cancers.
"My dream would be to secure some outside funding, take a portion of that and plow it into this fund. If I could get $500,000 in indirect support, I could put $250,000 of it in the fund. There is an opportunity there," says Moore.
"Just because Marian died, there's no reason to stop fighting. It's just the next phase," says Moore.
Among Marian's Lifetime Achievements:
Several award-winning business school cases

Leader in the founding of Darden's Executive MBA Program, UVA

Founding Dean UVA's Darden Executive MBA Program, UVA

Wachovia Award for Excellence in Teaching Materials, Darden Graduate School of Business,

UVA

Founding Dean of the Global MBA Program at Duke University

Fuqua School of Business NationsBank Faculty Award, Duke University

Two Outstanding Teacher Awards, Fuqua School of Business, Duke University

"Most Valued Professor" Award, Fuqua School of Business, Duke University

Kraft Award for Excellence in Management Education

John A. Howard AMA Dissertation Award

UCLA Graduate School of Management Alumni Association Award for Academic Distinction

Board Member

First Tee of Charlottesville

Board Member 1693 Scholars Program at W&M
This article was authored by Mary Kay Campbell.