Launchpad Ignites Breakthroughs in Diabetes Research
For nine-year-old Chloe Jarratt, being outfitted with an artificial pancreas during a weeklong clinical trial was a rare opportunity to experience a stable blood sugar level that allowed her to play and eat like a normal child. An advocate for diabetes research, her mom, Amanda Jarratt, is now hungry to find a cure and grateful for the trial. "What they're working on at UVA is life-changing, and I don't think everyone knows that," Jarratt said. "It was like having access to a miracle for a week."
A little more than 10 years ago, businessman and investor Paul Manning decided to take a chance on something different. Not a company or a new product, Manning made an investment in UVA medical research. Today, that investment, the LaunchPad for Diabetes Innovation Fund, is paying off with research to benefit generations of future patients.
The basic idea was simple. Gather the most dedicated investigators in diabetes research and invest in their most promising projects. Invest early, because that's when researchers have the greatest challenge in attracting external grant support, including National Institutes of Health (NIH) funding. Putting the plan in place was a bit more challenging, involving the creation of a scientific panel—a means of peer review—to select projects annually for LaunchPad investment.
Today, Manning's initial investment has generated support across Grounds for some 34 projects and 47 researchers from medicine, engineering, and education. The projects have attracted more than $7.76 million in additional, outside funding and earned $17 million for diabetes research from UVA's Strategic Investment Fund.
The potential for future patients is great. Research under the direction of transplant surgeon José Oberholzer, for example, could give diabetes investigators worldwide access to an efficient way to test islet cells for effectiveness in humans.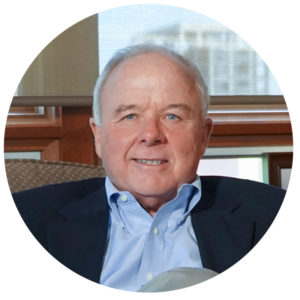 When the transplanted cell function work as planned, many patients can live without insulin injections or medications.
"Diabetes affects almost 30 million people in the U.S.," said Oberholzer. "One of the great aspects of the LaunchPad is that projects can get funded quickly. You have a thorough and competitive peer review, but then it moves fast. Initiatives like the LaunchPad are accelerators of research, and that's important for so many future patients."
Pediatrician Mark DeBoer, who has used LaunchPad for clinical trials aimed at customizing an automated insulin pump for young children, agreed.
"The LaunchPad is a really important mechanism for getting funding for early-stage research," said DeBoer. "Getting funding from the NIH always requires preliminary data. LaunchPad gives us preliminary data to get future grants. It's really a lifeline for our research."