A New Outlook on Immunology at UVA
Coleen McNamara continues a legacy of discovery as director of the Beirne B. Carter Center for Immunology Research
For more than 30 years, investigators at the Beirne B. Carter Center for Immunology Research have been at the forefront of a revolution in the way we think about the immune system. Their quest for a fundamental understanding of the body's immune response—and the potential applications for a host of diseases based on controlling that response—has led to novel treatments for skin cancer, new knowledge of the brain's own immune system, and improvements in children's health. Now, with a new leader, the center is taking aim at the immune system's response to cardiovascular disease.
"Early in my career when I spent a lot of time with patients, I realized that while we know a lot about the cardiovascular system, there's much more that we don't know, and the only way to solve that problem is through research," says Dr. Coleen McNamara, Professor of Medicine/Cardiovascular Division and Molecular Physiology & Biological Physics, who was recently named the Beirne B. Carter Professor of Immunology and the center's director.
Problem solving inspires McNamara's research endeavors and her interest in applying her discoveries to achieve better patient care. "I decided that I wanted to contribute to the effort of conducting cutting-edge fundamental research, and then bringing that research to the bedside to help patients," she says. "The Carter Center has made major advances in fundamental understanding of the immune system, how it regulates diseases, and in developing new diagnostics and therapeutic approaches. I'm so grateful to have this opportunity to step in with the outstanding faculty in the Carter Center and bring my clinical perspective from the cardiovascular standpoint."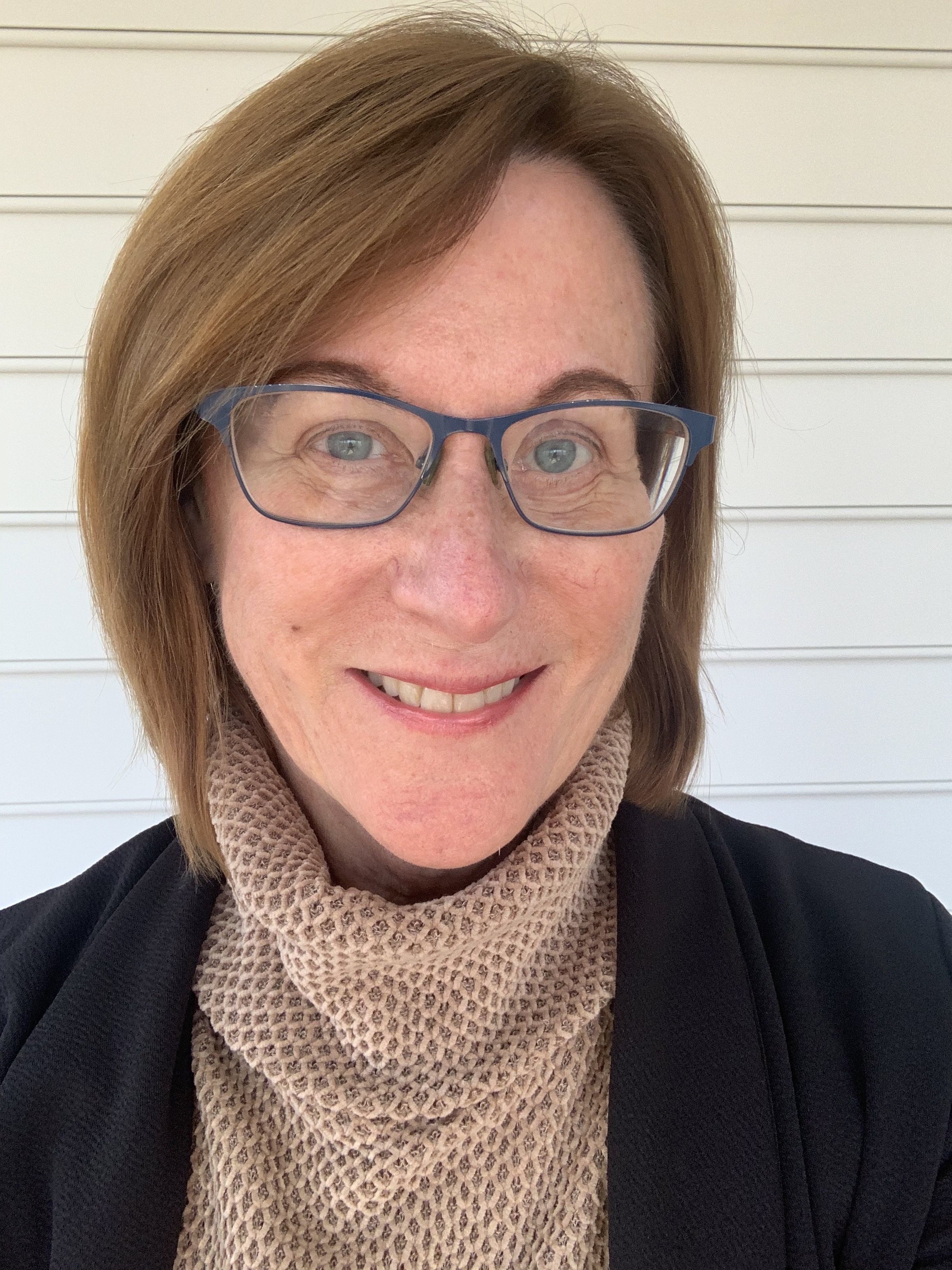 Dr. Coleen McNamara, contributed photo.
Right Place, Right Time
McNamara believes that for her, as a cardiologist, the Carter Center is the ideal place to be right now. "What's really emerged over the last five to ten years is that the immune system touches many more diseases than we originally appreciated," she says. "Cardiologists know that heart healthy habits can reduce the risk of cardiovascular disease—the leading cause of death worldwide. Yet many of our patients are still suffering heart attacks and strokes. There must be a segment that we're missing. And what's emerged is that inflammation and the immune system are key components of that missing segment."
Yet many questions about how this occurs remain unanswered. That knowledge of how the immune system impacts a major clinical problem can help with determining diagnostics and new therapeutic approaches for cardiovascular disease and can lead to a better understanding of other inflammatory diseases such as diabetes and lung and kidney disease. "We're really at a juncture where I think that the reach of immunology research is broader than it's ever been before," she says.
Fortunately, translational research is a particular strength of the Carter Center. "One reason I'm so excited about this opportunity is that, at UVA, the fundamental research labs are only a short walk from the patients who we can help," says McNamara. "We've made great strides in using immunology to treat patients at the Cancer Center, and I think there's a real opportunity to build on that success in other areas of medicine like heart disease, diabetes, and many others."
A Foundation for Success
McNamara points to the work of UVA Cancer Center physician scientist Dr. Craig Slingluff and Carter Center investigator Vic Engelhard. Their collaboration led to a melanoma cancer vaccine that offers patients new options and hope. The team's work has now extended to address other cancers as well, including breast, colon, and ovarian cancer.
The skin cancer vaccine is one of many discoveries made possible by Beirne B. Carter, whose philanthropy established the center, and his daughter Rossie Carter Hutcheson, whose generosity has helped sustain the center's fundamental disease research and collaborative science across disciplines. "Since 1989, the Carter Center has been a major recipient of support from the Beirne Carter Foundation," says Hutcheson. "We are proud of its leadership role in the field of immunology research and, especially, of its outstanding and exceptionally committed team.
"Immunology research has never been more critical than in these unprecedented times," Hutcheson adds. "The Beirne Carter Foundation's work with the Carter Center is perhaps our most important commitment to the health, not only of Virginians, but of people across this country."
The foundation's total giving to the Carter Center exceeds $11 million and includes support for a state-of-the-art building and training for the next generation of scientists.
"One of the main reasons I've been so long at an academic medical center is that I love working with the young people coming up—they really are the future," McNamara says. "It's really important that we have a good group that are trained in multidisciplinary work, basic science, bioinformatics, engineering, genomics, bringing all of these fields to bear on a teamwork approach to targeting disease. I learn every single day and it's because of the young people, the questions they ask, their drive, and the new things that they bring to the table in research projects. Educating them in a team-oriented fashion with people from diverse perspectives in a multidisciplinary way is extremely important to me. They're really a precious resource."
The Carter Center also plays home to an exciting lineup of faculty whose work touches on a variety of conditions. Dr. Tom Braciale is applying his influenza research to study COVID-19, while new technology developed by Dr. Sarah Ewald will allow investigators to analyze what makes up individual cells in the body. And Dr. Young Hahn's study of the immune response to liver disease has recently earned major funding from the National Institutes of Health (NIH).
The NIH funding, says McNamara, is a perfect example of the role philanthropy can play in medicine. "So much of the work that we do engages with innovative new ideas that do not yet have the data to earn large scale NIH funding, so we always need resources to create those preliminary models," she says, adding she has benefitted from seed funding that has enabled projects to get off the ground.
McNamara's laboratory (which she moved to the Carter Center late last year in the midst of the COVID-19 pandemic) is considered a world leader in the field of B cells and atherosclerosis. Along with colleagues in Boston, Stockholm, Vienna, and Cambridge, she was recently awarded a five-year Transatlantic Network of Excellence grant from the Leducq Foundation, a private family foundation.
Expert Collaborators
The Carter Center's reach includes work with affiliated researchers across UVA Health such as Dr. Elizabeth M. Gaughan in the Hematology/Oncology Division. "We're currently collaborating with Liz to study her patients who are getting treated with checkpoint inhibitors to identify who may be at risk of cardiovascular issues and learn more so we could prevent them," McNamara says.
Another recent collaboration includes one with Dr. Thomas Platts-Mills, head of the Division of Allergy and Clinical Immunology, and his groundbreaking research into tick-bite-induced Alpha-gal syndrome, a type of food allergy to red meat developed by some people after a Lone Star tick bite. "That's another thing I'm really very excited about," McNamara says. "It really exemplifies the collaborative concept. UVA has such strong expertise in each of the factors that need to come together to study this. Because our current understanding of the Alpha-gal syndrome tick bite really originated at UVA, we're uniquely poised to be able to contribute to this field, which I think has a lot of unanswered questions."
For a self-described "people person" who began her career at UVA in 1986, first as a resident in internal medicine, followed by clinical and research training in cardiovascular medicine, before joining the faculty in 1994, McNamara says that what sets the Carter Center apart, is just that—its people.
"We really do have some absolutely outstanding people," she says. "And they could be many places, but they choose to be here at UVA. And I think a lot of why they choose to be here is because of each other, because of the collegial and collaborative atmosphere and the people who really are passionate about what they're doing."
From the early days of her clinical career to the research she conducts presently, McNamara has seen interdisciplinary collaborations lead to better outcomes for patients. As she eyes the future, that is where her attention rests.
"The Carter Center's foundation is excellent fundamental research, and that's not going to change," says McNamara, "but we can build upon our previous successes to benefit our patients."
"We want to take this wonderful center that the Carter family has built," adds McNamara, "and bring its strengths to bear throughout UVA Health."