Precious Gift for Grieving Parents
When her coach's pregnancy turned into a time of mourning, a UVA student became inspired to help others facing the end at life's beginning.
2018 was a good year for Ashley Hale. She was making the most of her last year of high school in a Boston suburb. She was a leader on a competitive cheerleading team and was preparing to attend the University of Virginia the following fall.
As a senior, Hale was one of the most experienced cheerleaders on the team. She took on a role as a leader and mentor and grew close to their coach, Ashleigh. At the beginning of the season, Ashleigh announced she was pregnant. The team was elated. They bonded over the excitement and anticipation, and they were looking forward to throwing their coach a party and help her decide on baby names.
"We were all so happy for her," Hale says.
The first 32 weeks of Ashleigh's pregnancy were routine. Everything was going as planned until one afternoon; Hale returned home from school and learned news that would change her life forever. "Before leaving for practice that night, I saw an email that said, 'Please read right now,'" says Hale. "I read it and found out Ashleigh's baby passed away."
Joy Turns to Tears
Hale was in shock. The baby they were all waiting for—and excited to meet—had died. The next day, Hale was scheduled to present a project to her high-school class, and she couldn't hold back her emotions.
"I wanted to tell my teacher, 'I cannot stand on my feet today, I'm so upset,' and I tried to say that, but instead of saying it, I just started crying," Hale says. "I struggled a lot after this happened. I cried every day for a week, and I didn't know how to deal."
No one did. All those around Ashleigh felt the suffocating, dark emptiness. Instead of snuggling their newborn, Ashleigh and her husband were making funeral arrangements for their stillborn daughter Mallory and trying to explain to their three-year-old daughter what happened to her little sister.
The Centers for Disease Control defines stillbirth as the death of a baby before or during delivery at 20 weeks of pregnancy or later. Stillbirth is pervasive: One in 100 pregnancies in the U.S. results in a stillbirth. More babies die from stillbirth than sudden infant death syndrome (well-known as SIDS), but lack of awareness leaves many families suffering in silence. Mothers frequently experience deep, long-lasting effects for years, like grief, shame, guilt, anxiety, and depression.   
The girls on the cheerleading team had bonded with Ashleigh during her pregnancy, and so they took the loss as their own. They dedicated the rest of their season to honoring Mallory.
"This is not something people my age usually have to deal with," Hale says. "People my age don't know what this is. … We really had to grow up a lot."
In the midst of heartbreak, Ashleigh honored her daughter with fundraisers and recognition events, like decorating Boston's Zakim bridge for Pregnancy and Infant Loss Awareness Day. She raised money to sponsor cooling bassinets for local hospitals, which preserve a baby's body to provide grieving families more time with their babies before saying goodbye.
Hale was inspired by how her cheerleading coach was able to turn a tragedy into something productive and meaningful. It inspired her to continue Mallory's legacy in her own way.
Sorrow Spurs a Mission
In August 2018, Hale started her first year at UVA as a government major. After doing some research, she learned that University Hospital did not have a cooling bassinet or another reliable method to care for a stillborn baby. Hale made it her mission to change that.
"Seeing all the good Ashleigh was doing and how she was taking such a terrible situation and being so strong, she really inspired me," Hale says. "I went to her fundraisers, and I couldn't just sit by when I knew people were going through something so terrible."
Hale emailed UVA President Jim Ryan and quickly got a response. He directed her to the appropriate contacts at UVA Health. The Labor & Delivery team was grateful and supportive when they heard that Hale wanted to raise funds for a Caring Cradle, a specific brand of cooling bassinet.
"We really just listened to Hale's story," says Joy Miller, RN, of UVA Pediatric Palliative Care, "and we are so incredibly honored that she wanted to do this and build that legacy for Mallory. We were all in."
Hale started a fundraiser page on Get Involved and promoted it on Facebook, shared it with family and friends, and sent letters to local businesses. Miller and Felisha Tyree, RN, nurse manager of UVA Labor & Delivery, shared it with their teams.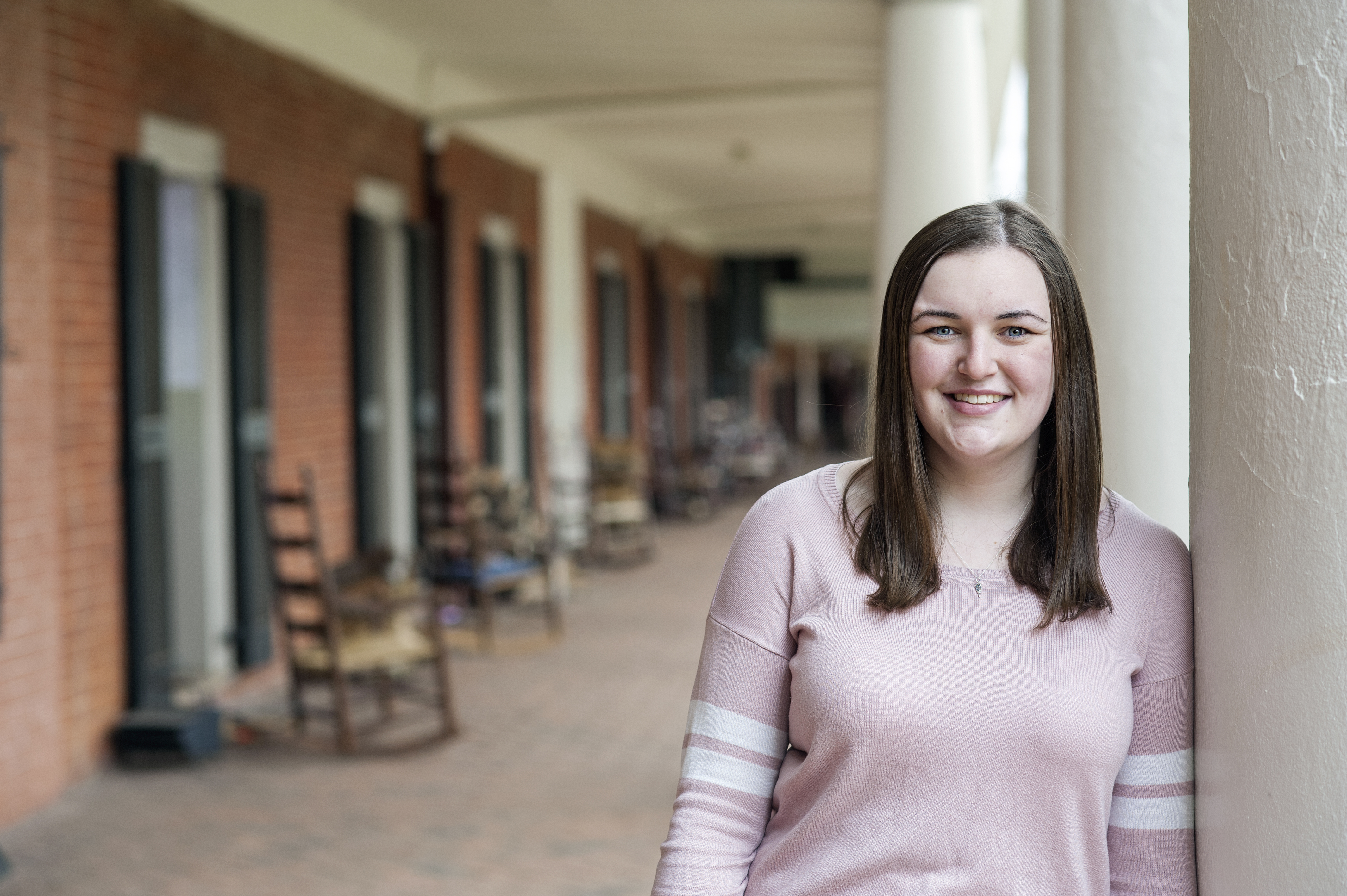 Kay Taylor
Time to Say Goodbye
Through Hale's efforts, UVA Health now has a Caring Cradle available to families who need it. 
The Caring Cradle has been "such a blessing," Miller says. "Sometimes, the beginning of life is also the end of life. I think it's important for folks outside of the healthcare community to recognize that this is part of the process, making sure that people are aware that we honor those sacred moments. And now, we have the resource to do so in such a valuable way."
By preserving the baby's body, the Caring Cradle gives grieving parents a precious gift: the time to say goodbye. "It's respectful," says Tyree. "The staff are proud to bring it in. It's been a bonus to the quality of care we give."
Since having the Caring Cradle, it has been used by the team several times, and they are considering investing in a second cradle for the Newborn Intensive Care Unit.
"It's an honor to carry on Mallory's legacy through Ashley [Hale] and the Caring Cradle," says Miller. "I think knowing their story really brings it all together for us providers. Honoring the most difficult of situations is really special."
Hale plans to continue honoring Mallory by speaking her name, finding new fundraising opportunities, and supporting her former coach.
"This experience has changed me so much," she says. "Just because parents don't bring a child home doesn't mean they aren't parents. … I am proud to have raised funds for the Caring Cradle. I would prefer it stays in a closet and never has to be used, but I'm glad it's there for families when they need it. Even if families don't use it, they have a choice, and that's what matters."
Create Your Own Cause
Like Ashley Hale, you can help improve patient care or support research at UVA Health. Learn more about starting a fundraising page at get-involved.uvahealth.com.
This article will appear in the Fall 2020 issue of Vim & Vigor.