Rising in the Ratings
Continued investment in faculty and resources is paying off for UVA's Schools of Medicine and Nursing. This year, in its Best Graduate Schools issue, U.S. News and World Report ranked UVA School of Medicine 24th in the nation in primary care and 27th in research. UVA School of Nursing's Clinical Nurse Leader program ranked second in the nation, while the school's Psychiatric/ Mental Health Practitioner program ranked seventh, the Doctor of Nursing Practice program ranked 18th, and the Family Nurse Practitioner program ranked 20th.

In addition, the UVA School of Medicine jumped from 35th in the nation in grant funding from the National Institutes of Health (NIH). The rise in 2015–16, from a previous 40th place ranking, reflects an increase in funding from $101.2 million to $126 million, a 24.5 percent increase. This is the largest increase among all 50 institutions in the rankings, published by the Blue Ridge Institute for Medical Research. When compared only to public institutions, UVA School of Medicine ranks 16th in the nation in NIH funding.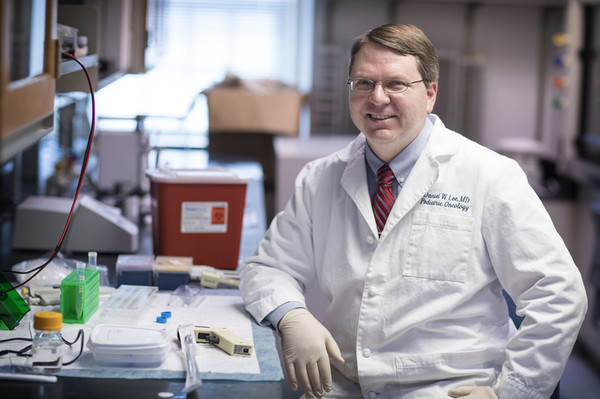 Dan Addison
GROWING THE RESEARCH ENTERPRISE
Why is UVA's School of Medicine rising so quickly in research ranking? A major reason is its Strategic Hiring Initiative (SHI), a $60 million investment for hiring 30–32 new faculty, primarily physician-scientists. The new hires will fill strategic spots among the school's faculty, with the goal of strengthening existing collaborative research groups and catalyzing new initiatives and collaborations. These new faculty will fall primarily in the key priorities of organ transplant, metabolic disorders, precision medicine, and regenerative medicine, building on current strengths in cancer, cardiovascular disease, and neurosciences.

NEW STRATEGIC HIRES (1/17 –4/17)

Ananda Basu, MD, and Rita Basu, MD, professors of medicine (endocrinology) who will collaborate with Boris Kovatchev on the artificial pancreas
Philip Bourne, director of the Data Science Institute, regarded nationally and internationally as a top researcher in informatics and data
Francine Garrett-Bakelman, MD, assistant professor of medicine, hematology/oncology and biochemistry/molecular genetics, an expert on the genetics of leukemia and lead investigator on the NASA "Twins" project, studying the effects of weightlessness on the human genome