A Visit from Katie Couric
A Visit from Katie Couric The award-winning journalist and alum stopped by the Emily Couric Cancer Center building.
University of Virginia alumna Katie Couric arrived in Charlottesville in September to help UVA President Jim Ryan kick off season two of his podcast "Inside UVA." After reminiscing with Ryan about her journey from UVA Lawn resident to Emmy-winning news anchor and her longstanding support of cancer research, Couric visited the Emily Couric Clinical Cancer Center building, which is named for Couric's sister and late Senate of Virginia member, who passed away from pancreatic cancer in 2001.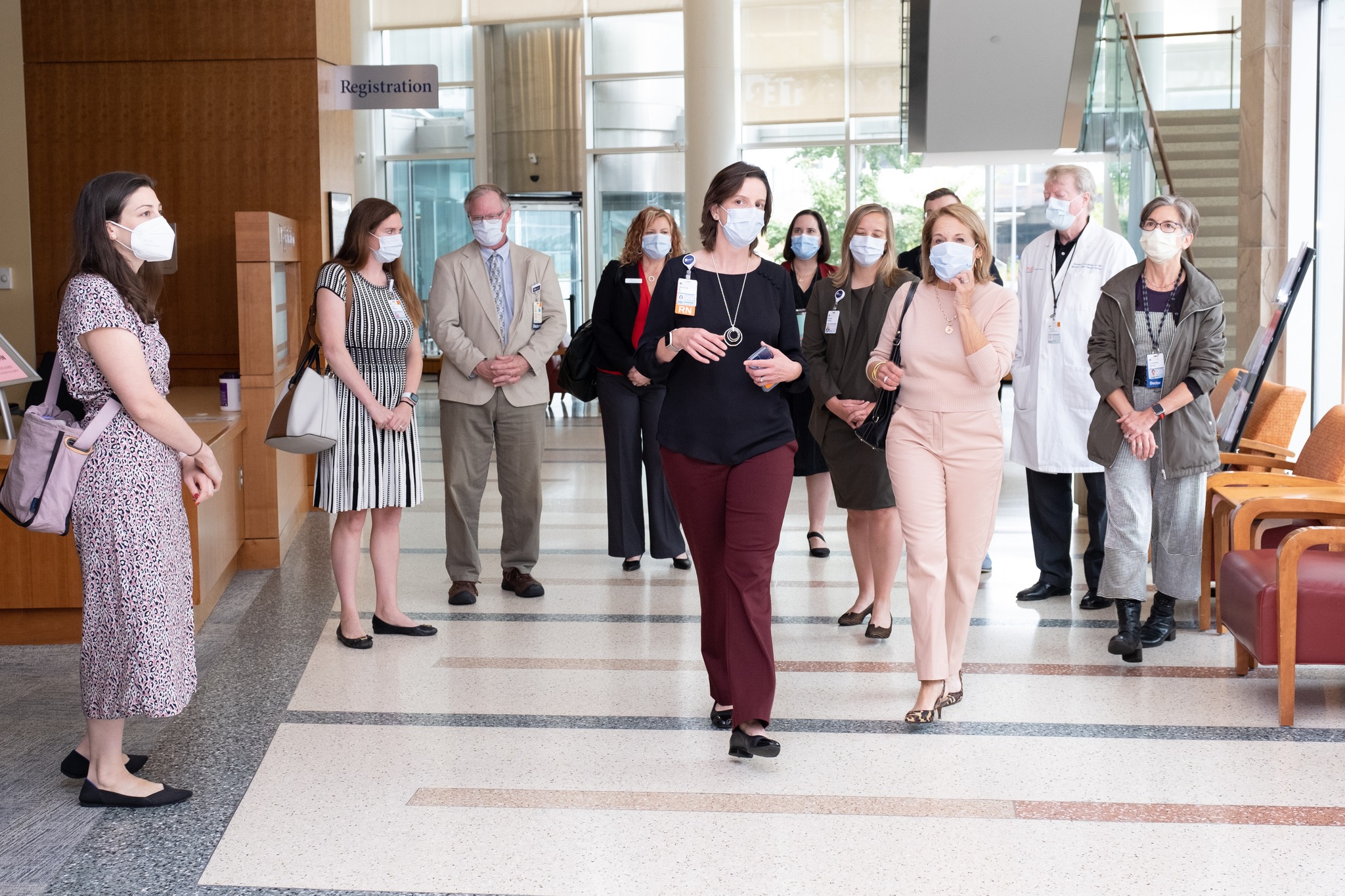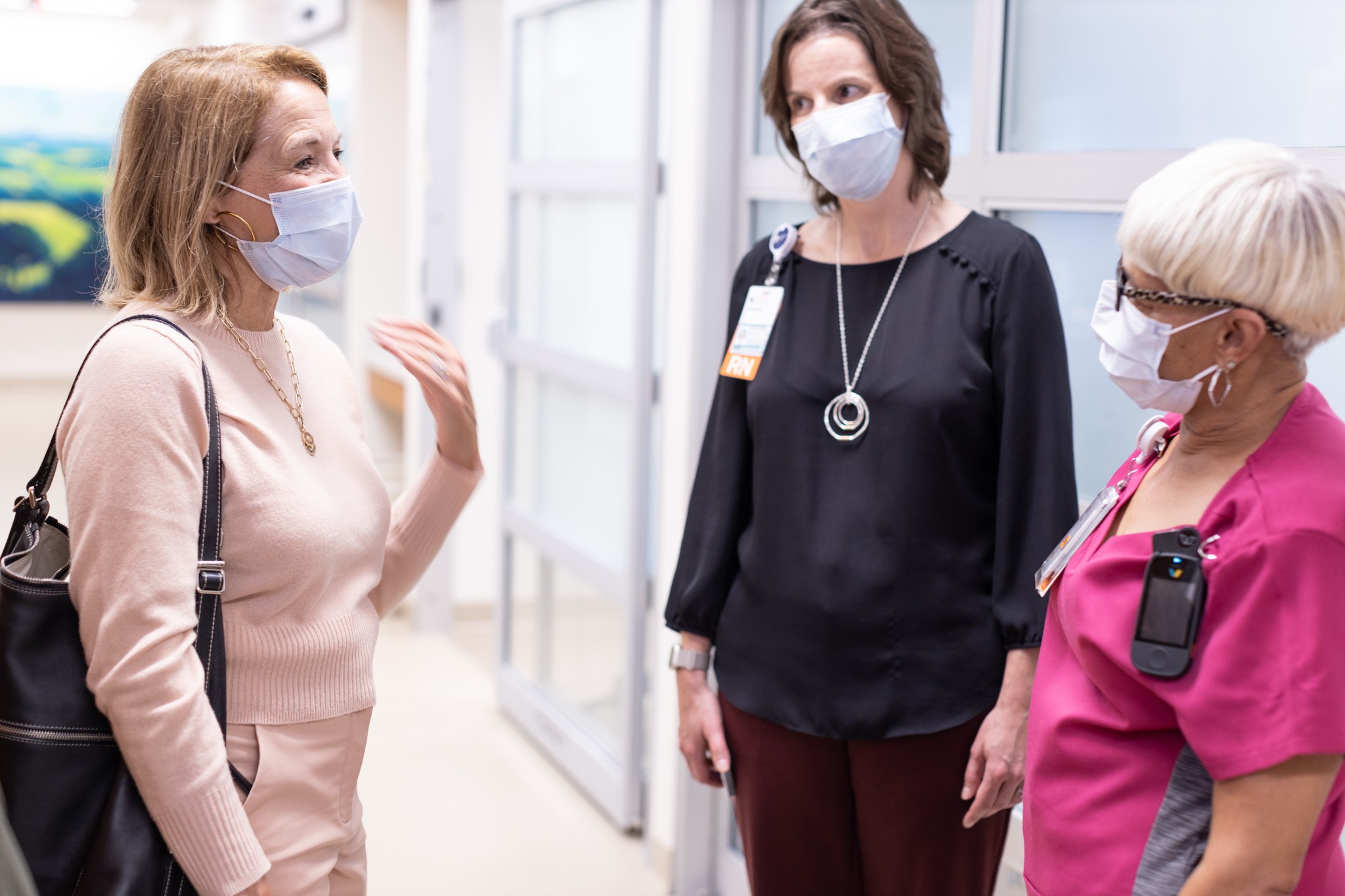 Couric toured the building's newly renovated infusion center with UVA Medical Center CEO Wendy Horton, UVA Comprehensive Cancer Center Director Dr. Tom Loughran, Associate Chief Nursing Officer Veronica Brill, and Medical Director of UVA Cancer Breast Care Dr. Christiana Brenin.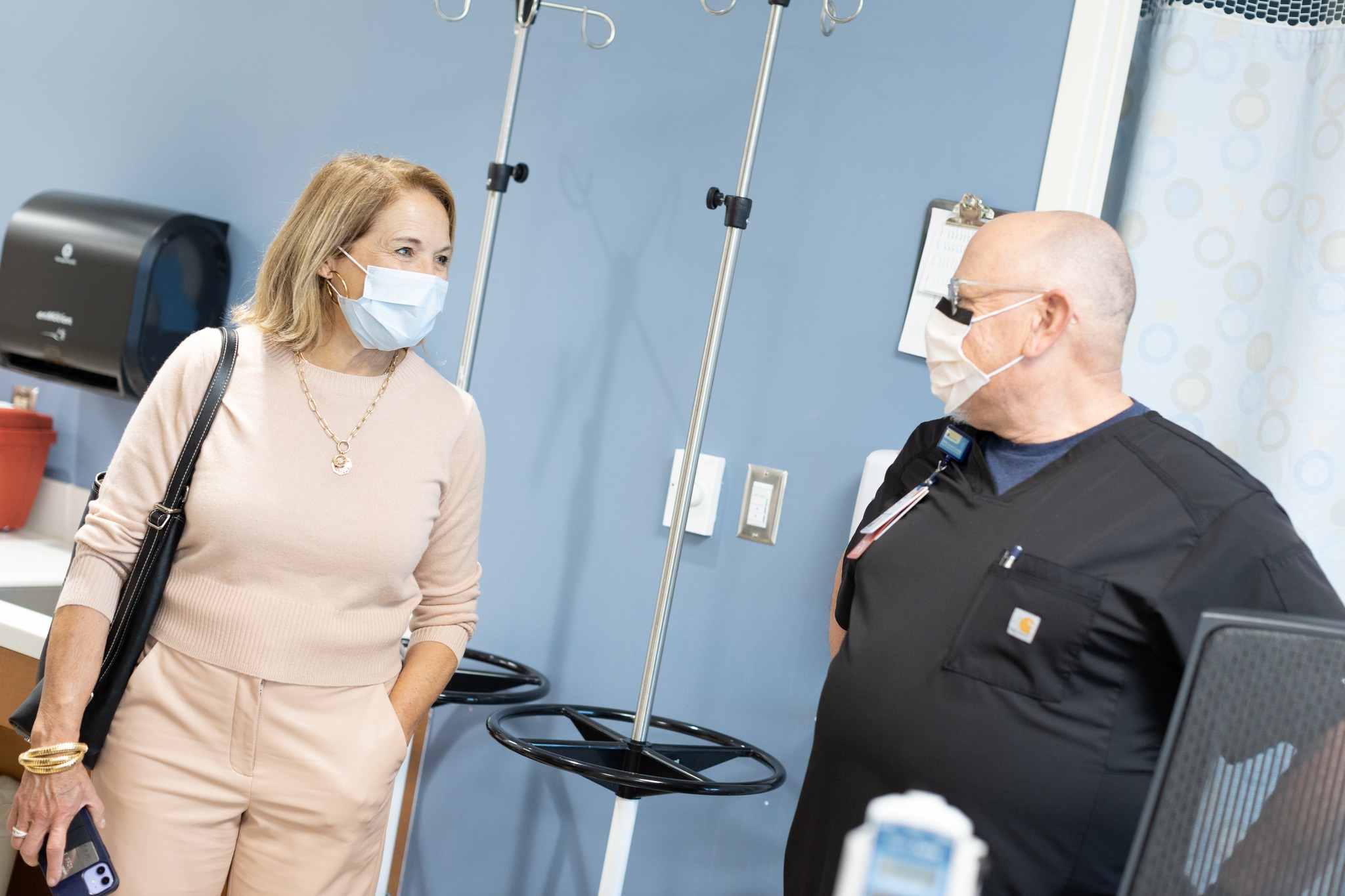 She also spent time with radiology physicians, who described some of the Cancer Center's promising research trials and innovative new treatments, such as intraoperative radiation therapy (IORT) and the new magnetic resonance imaging-guided linear accelerator or MRI-LINAC. This game-changing machine administers high-dose radiation with intense precision, overcoming some of conventional radiation therapy's limits. This new tool is particularly advantageous for treating soft-tissue tumors, such as those associated with pancreatic cancer. UVA's MRI-LINAC is one of only 25 machines nationwide and two in Virginia.
Originally published on the UVA Health Facebook page.