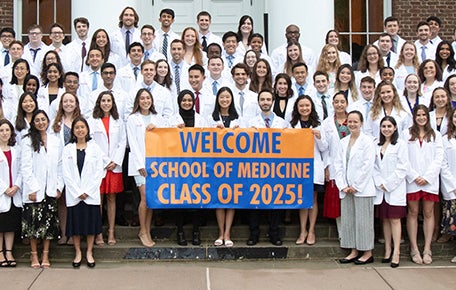 Welcome to UVA, School of Medicine Class of 2025!
The second of two White Coat Ceremonies took place on Friday, Aug. 13. In this one, we welcomed the 170 School of Medicine students of the Class of 2025 to the University of Virginia at the White Coat Ceremony and Convocation, endowed by the Class of...
Dean's Office Blog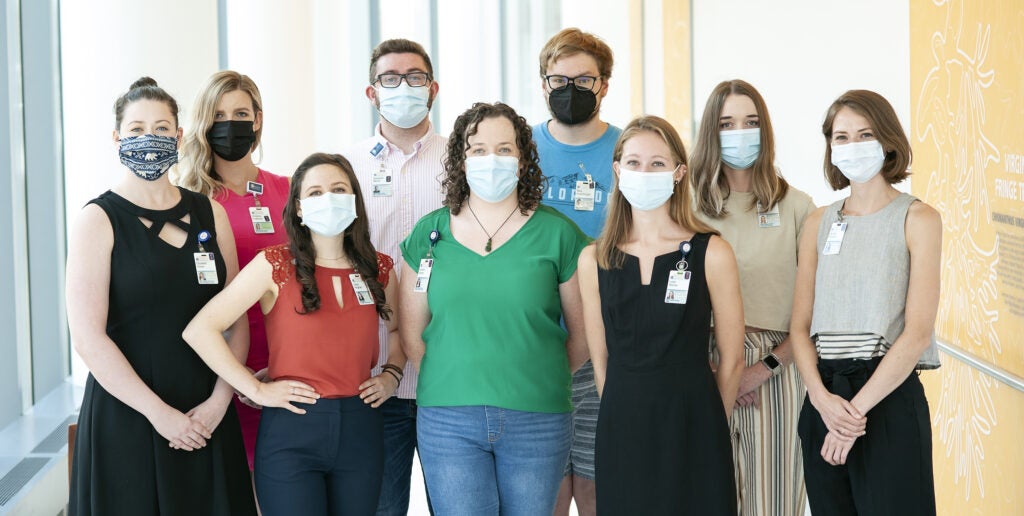 Congratulations: 2021 Wagner Fellowship Awardees
Please join us in congratulating the 2021 Robert R. Wagner Fellowship awardees. In 1997, Bob and Mary Wagner established The Robert R. Wagner Fellowship Fund with the goal of providing fellowships to graduate students in the basic sciences in the Sch...
Dean's Office Blog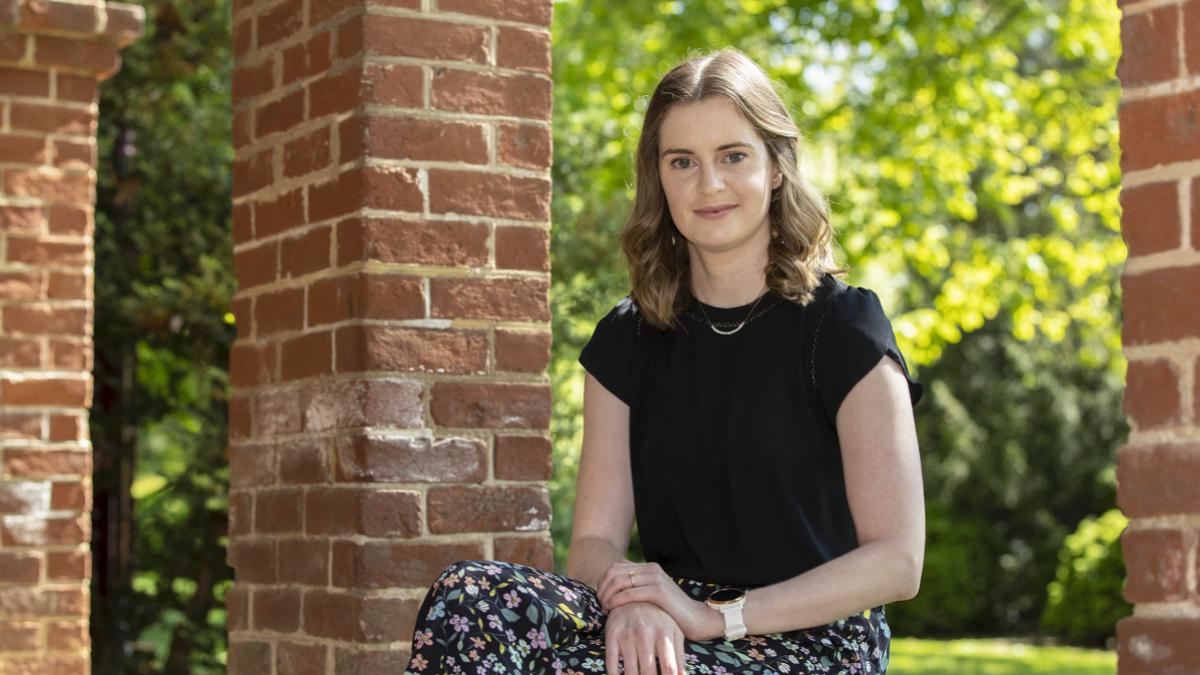 Class of 2021: Lauren King Brings Unique Experience to Becoming a Gynecologist
King is taking her hard-earned love of all aspects of academic medicine, from research to patient care, to UT Southwestern in Dallas.
UVA Today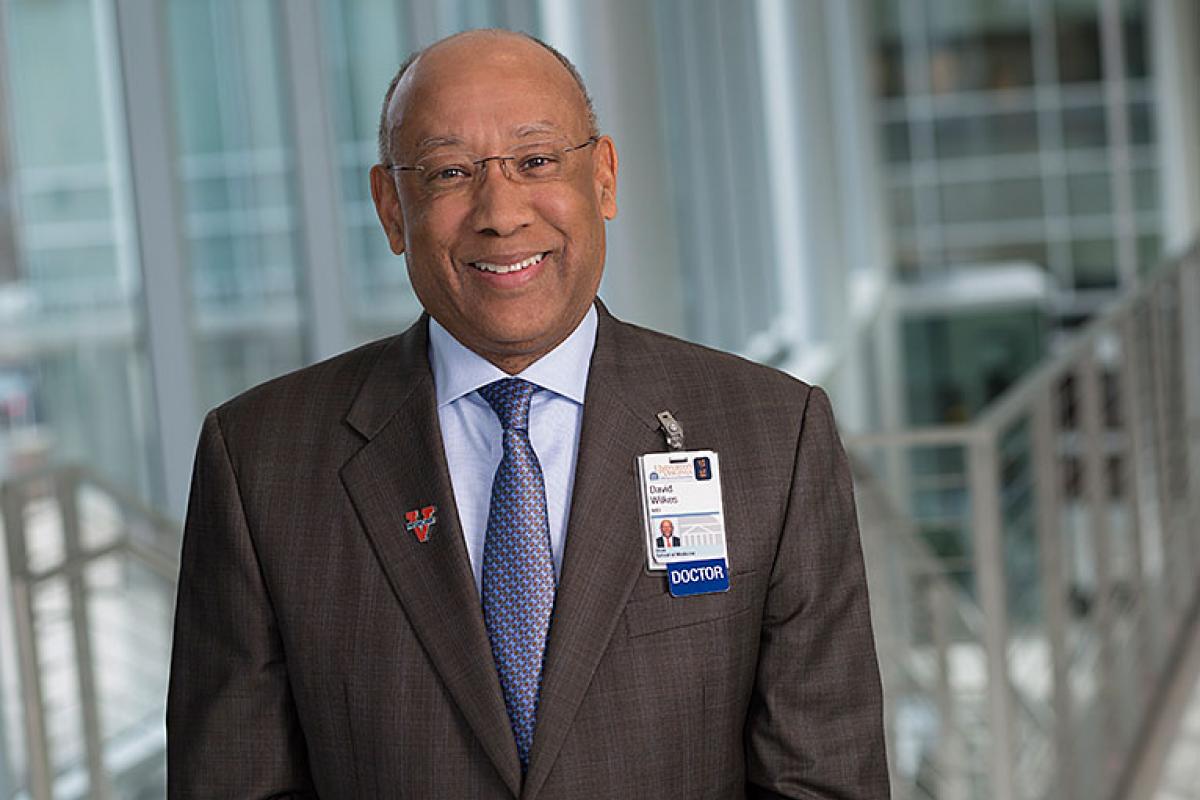 Training the Next Generation
How UVA School of Medicine is taking aim at health disparities
Pulse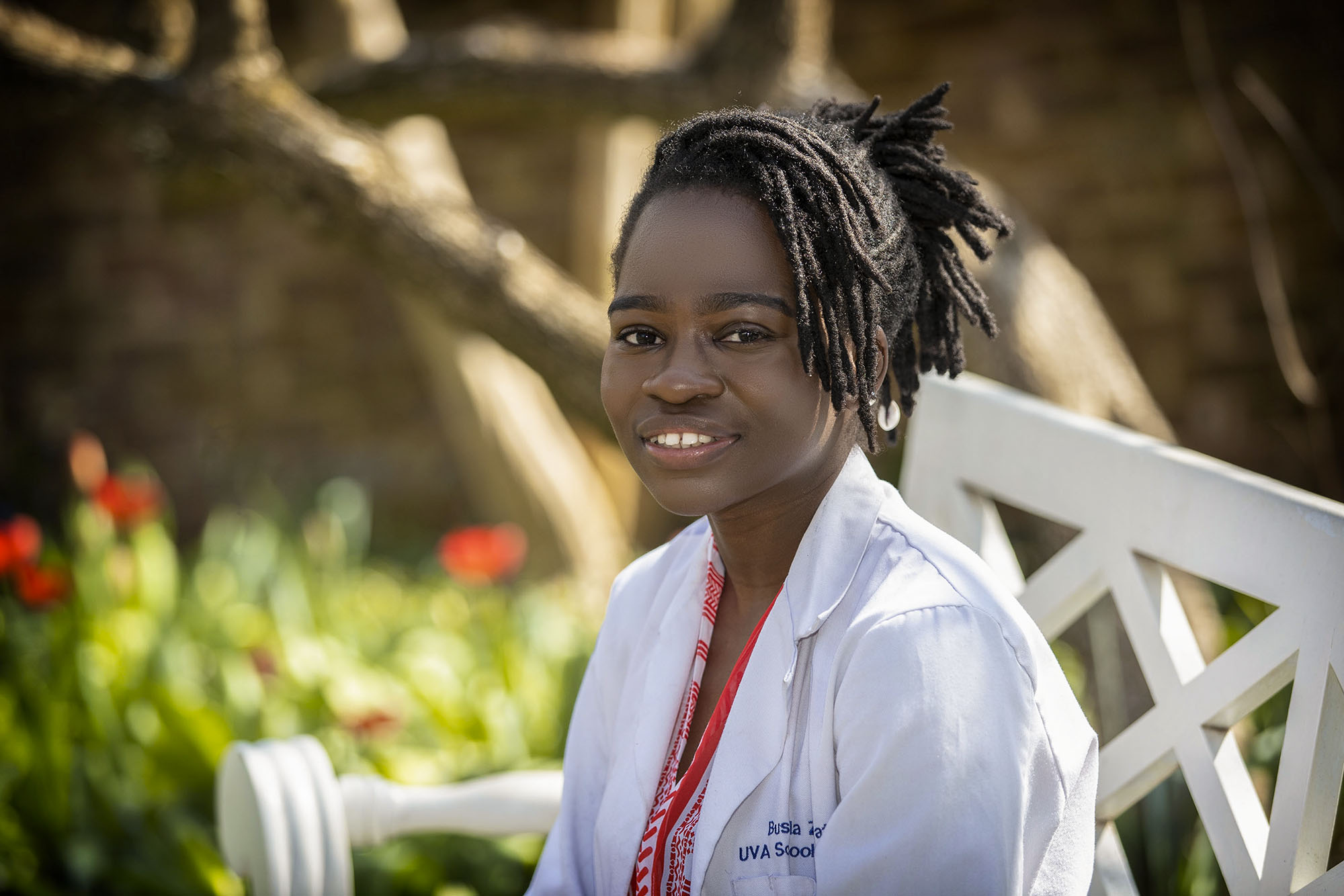 Class of 2021: Aspiring Child Neurologist Leaves a Legacy of Acceptance, Representation
A leader in minority and LGBTQ medical student groups, Busola Shifatu has worked tirelessly to make her classmates feel welcome while also chasing a long-held dream.
UVA Today