1,000 Reasons to Celebrate
UVA School of Nursing sees the largest gift in its history
Danielle Wallace knew she wanted to be a nurse when she was 16 years old. After her high school graduation, she started working at a nursing home as a certified nursing assistant and soon went back to school to earn her associate degree in nursing and become a registered nurse (RN) to further advance her career.
In 2016, while working full-time as a case manager for Hospice of the Piedmont in Charlottesville, she registered for UVA's RN-to-BSN program, which is designed for registered nurses with two-year degrees who are seeking to obtain a Bachelor of Science in nursing (BSN).
"The program was outstanding," Wallace says. "The faculty were focused on professional development and leadership. They helped me find my place in the healthcare world."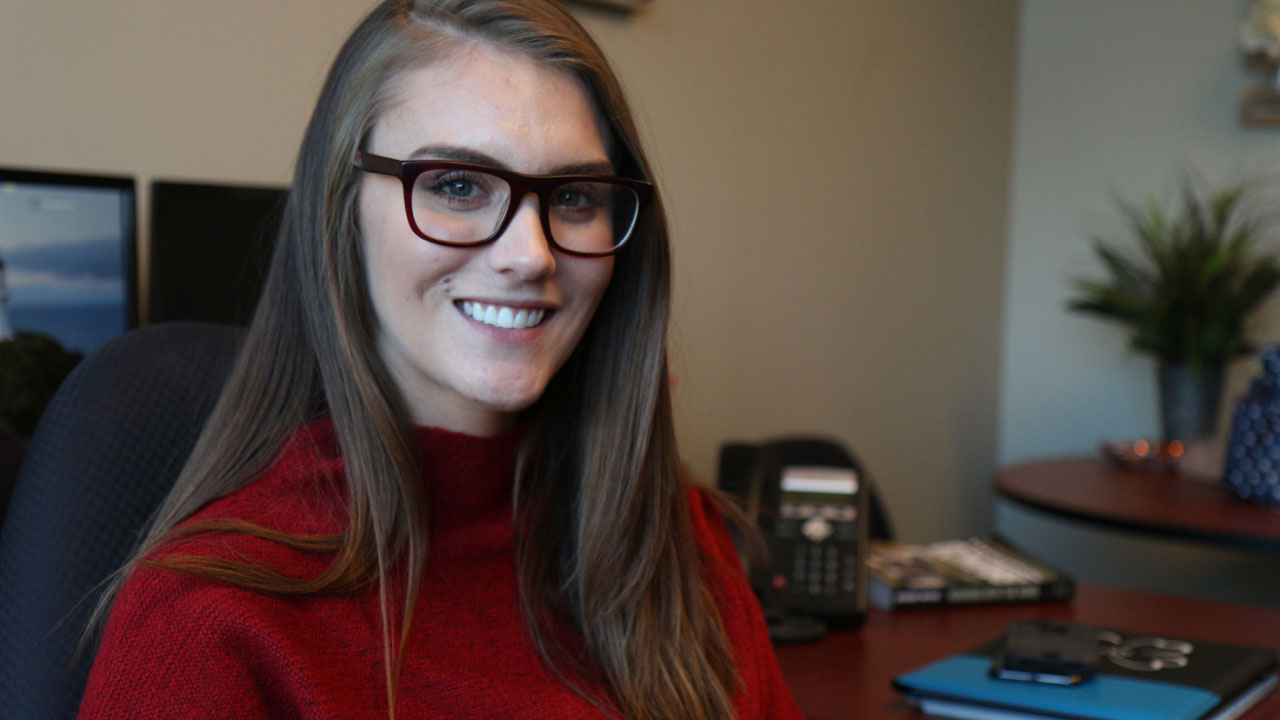 Now, throughout the Commonwealth, more nurses like Wallace will be able to pursue their baccalaureate degrees, thanks to a $20 million gift from philanthropists Joanne and Bill Conway. The Conways' generosity will increase access to the program by establishing satellite sites in Richmond and Northern Virginia, which will triple enrollment. A flexible pool of scholarships will also make the program more affordable for families.
Additionally, the Conways' gift will help UVA to accommodate a greater number of transfers into the University's traditional, undergraduate BSN program, and to launch an accelerated curriculum so these students can complete their bachelor's degrees in two years instead of three. The School of Nursing will also be able to double the size of the Mary Morton Parsons Clinical Simulation Learning Center, which provides students and healthcare professionals access to a variety of safe, realistic clinical simulations to learn and practice care skills.
In all, the Conways are helping support the enrollment of more than 1,000 students in UVA programs over the next decade.
"Simply put, the world needs more nurses," UVA President Jim Ryan says. "Through their gift, Bill and Joanne Conway will allow us to prepare more nursing students—including those who are working—and ultimately give more patients in Virginia and beyond the world-class care they deserve. I am incredibly grateful for their generosity."
The gift marks the Conways' third to UVA School of Nursing. Their previous gifts—totaling $15 million—focused on supporting and expanding the school's Clinical Nurse Leader program, ranked No. 1 in the nation by U.S. News & World Report.
"Joanne and I believe that increasing the number of nurses in our nation is a lasting solution to the challenges facing our healthcare system," Bill Conway says. "We are honored to partner with the UVA School of Nursing to open doors to more students pursuing careers in nursing, and to significantly increase the number of BSN-prepared nurses across the nation."
"Study after study has confirmed that patients receive safer care and have better health outcomes when cared for by nurses with a BSN," says School of Nursing Dean Pam Cipriano, the Sadie Heath Cabaniss Professor of Nursing. "This extraordinary gift will have a dramatic impact at UVA and well beyond. In addition to allowing a broader and more diverse body of students to pursue bachelor's degrees, it will help meet a critical need for BSN-prepared nurses throughout the Commonwealth and the nation. A baccalaureate degree also offers career and economic mobility for nurses, and the opportunity for future advanced-practice training.
"This gift is especially meaningful to me," she adds, "because of my own experience as a working nurse who returned to school. I am immensely grateful to Bill and Joanne Conway for their remarkable generosity."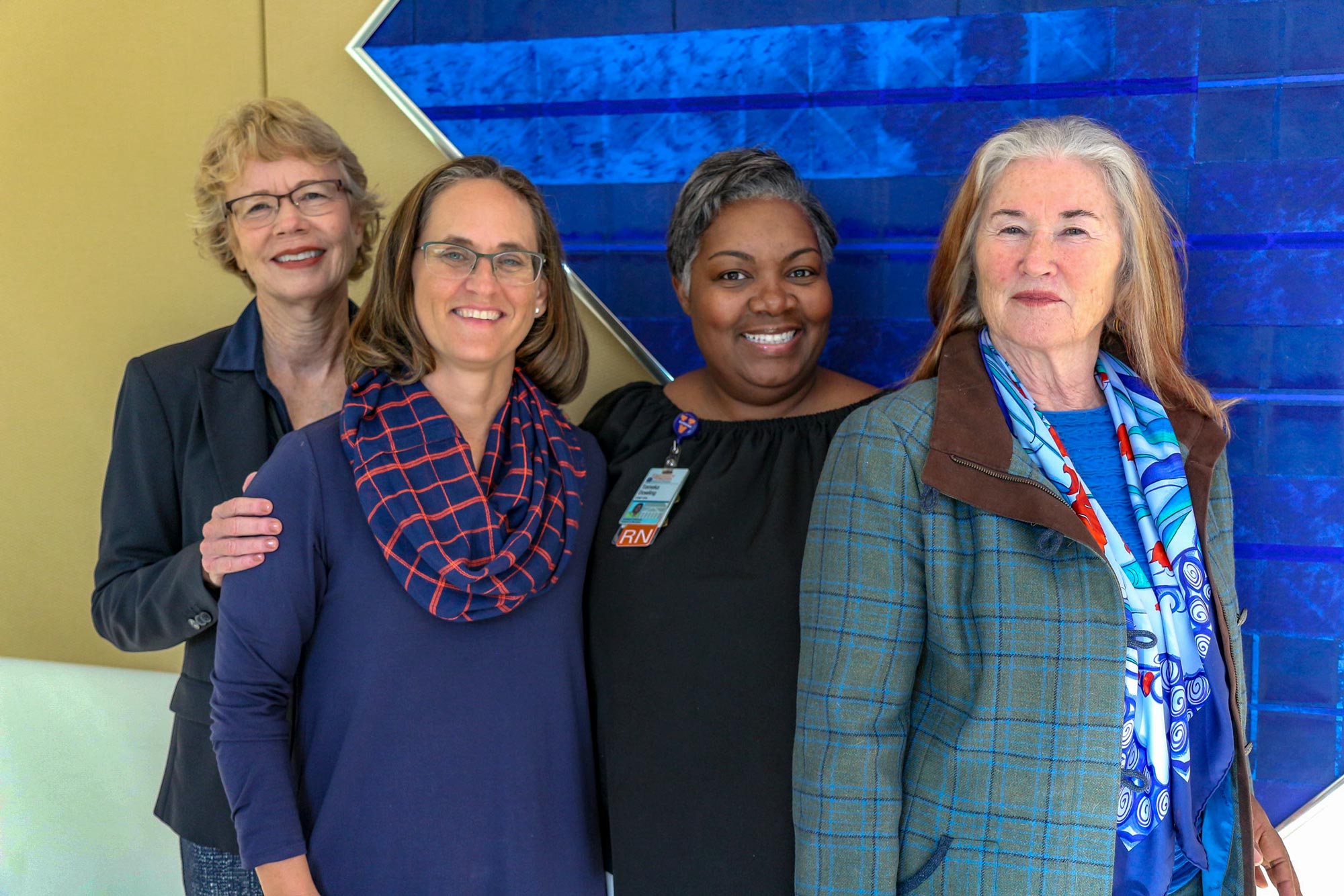 With her BSN, Danielle has been promoted to a clinical services manager at Hospice of the Piedmont. She's interested in pursuing a PhD at UVA to help advance community-based care for patients at the end of their lives, especially for those who belong to vulnerable populations in underserved communities.
"Every day at Hospice I see the impact of philanthropy on a nonprofit's mission," she says. "I know that extraordinary gifts like this one will touch lives in ways we can't even imagine today."