Running For Nurses
President Ryan completes his 10th consecutive Boston Marathon while running to honor nurses.
An avid runner, UVA President Jim Ryan has continued a tradition of dedicating his running of the Boston Marathon to an exceptional group of individuals. For the 125th anniversary race held on October 11, he honored UVA Health's nurses while garnering support for the UVA School of Nursing. Alumni and friends donated in honor of the nurses in their lives, with the names of the first 26 (one for each mile of the run) featured on the back of President's Ryan's race shirt.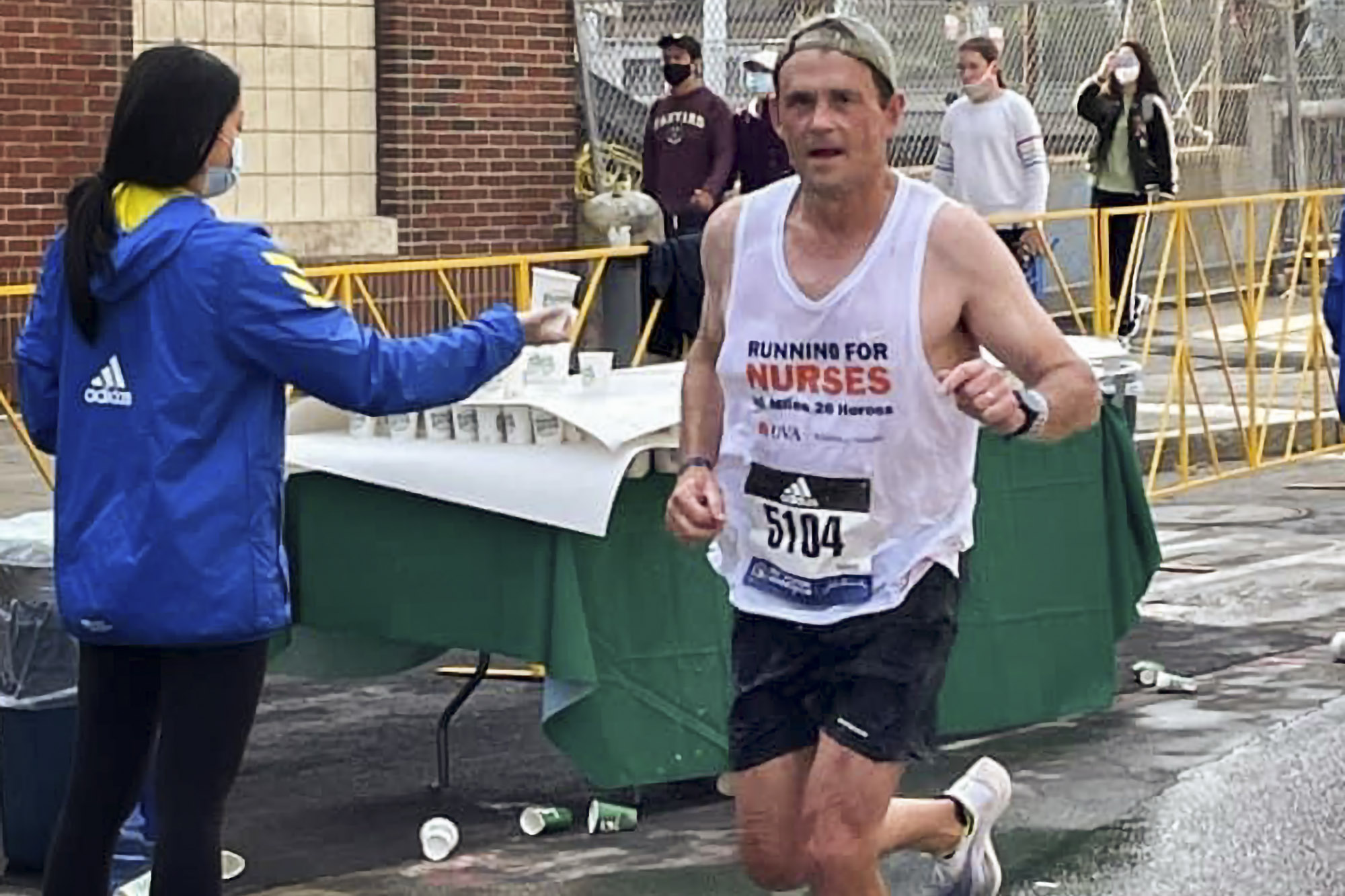 All honorees will receive a commemorative tee based on President Ryan's Marathon day shirt. Through this effort, over $15,000 was donated to support student scholarships at the School of Nursing.
To learn more about this and other giving opportunities for the School of Nursing, contact Erik Williams.