Baby Brains and Autism
UVA neuroscientist receives national recognition for her research and work with tiny volunteers.
UVA assistant professor of neurology Meghan Puglia, PhD, credited her UVA mentor and fellow neuroscientist Kevin Pelphrey, PhD, for her recent recognition in the June 2022 cover story of National Geographic. The article, "The Power of Touch," described some of the latest science related to humans' tactile sense—from the critical importance of kangaroo care for preterm babies to the complex mechanics of "smart" prosthetics. In Puglia's case, the article highlighted her research into the connection between human touch and infant neurological development and the implications for autism.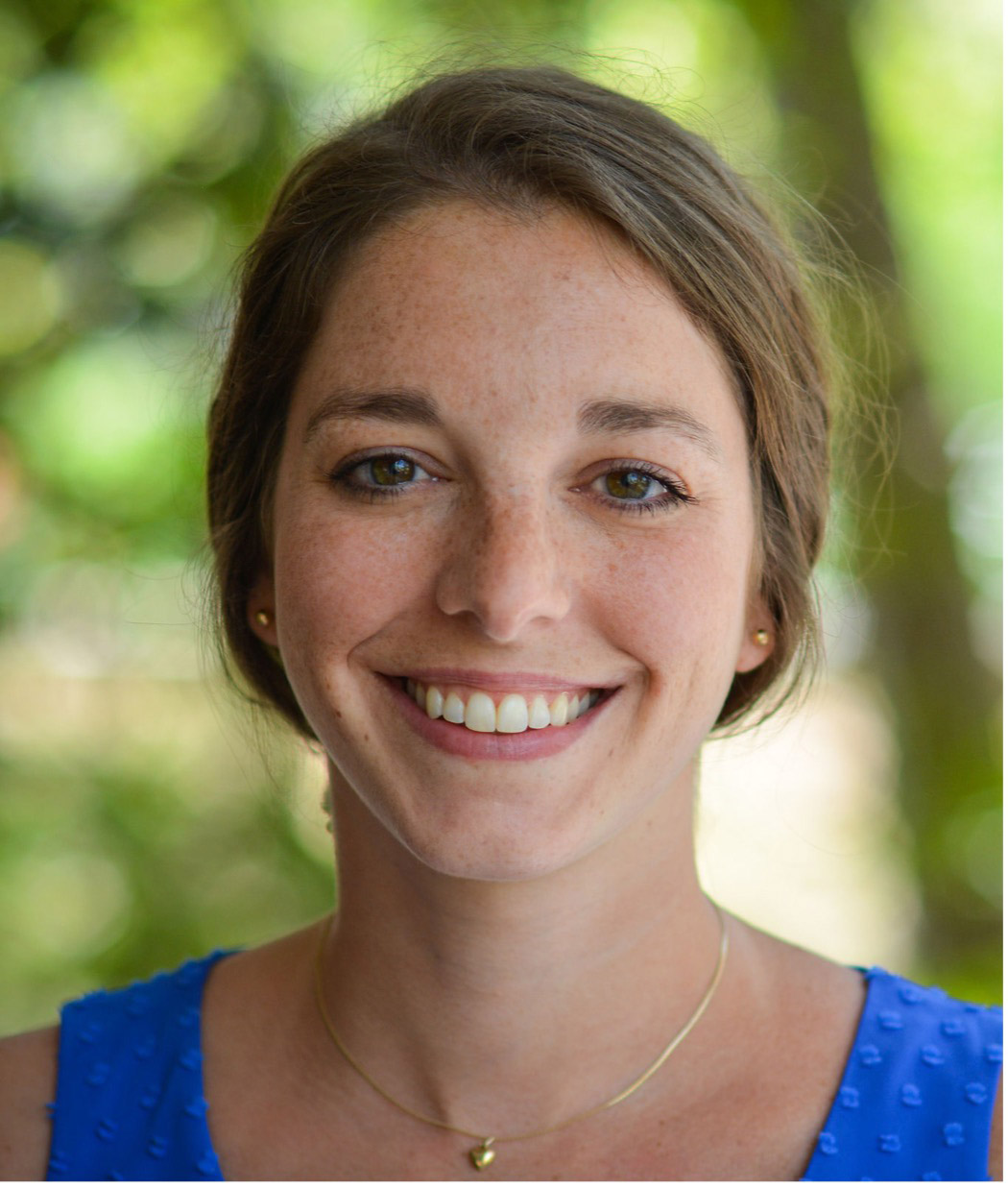 The national magazine initially contacted Pelphrey, an internationally-renowned autism researcher, for the story, but Puglia said he graciously directed them to her. She happened to be Pelphrey's first hire after he joined UVA as Harrison-Wood Jefferson Scholars Foundation Professor of Neurology and founded the Center For Healthy Brain Development in 2018. Puglia and Pelphrey study brain function and biomarkers to better understand, identify, and treat autism. Their work is part of UVA's Autism Center of Excellence Program— a National Institutes of Health (NIH)-designated, multidisciplinary collaboration among UVA's Brain Institute, and Schools of Medicine, Education and Human Development, and Data Science. The NIH recently awarded the program a new five-year $12 million grant.
Learning from the Littlest Subjects
An adorable two-page photo accompanying the National Geographic article shows Puglia using a soft brush to stroke the arm of a smiling nine-month-old in a tiny light-up skullcap. It looks like an ordinary paint brush, but this high-tech tool was specially designed by a UVA School of Engineering graduate student to gather touch data while sensors in the baby's cap measure electrical activity in his brain during the session. [Fun fact: The photo, by Lynn Johnson, was honored as one of National Geographic's "Pictures of the Year" for 2022.]
"The stroking activates a type of receptor associated with calming and social forms of touch," said Puglia. "A mom or any social partner uses it to soothe."
Each time the arm is stroked, Puglia looks to see if the baby's brain lights up the same way or if there is variability.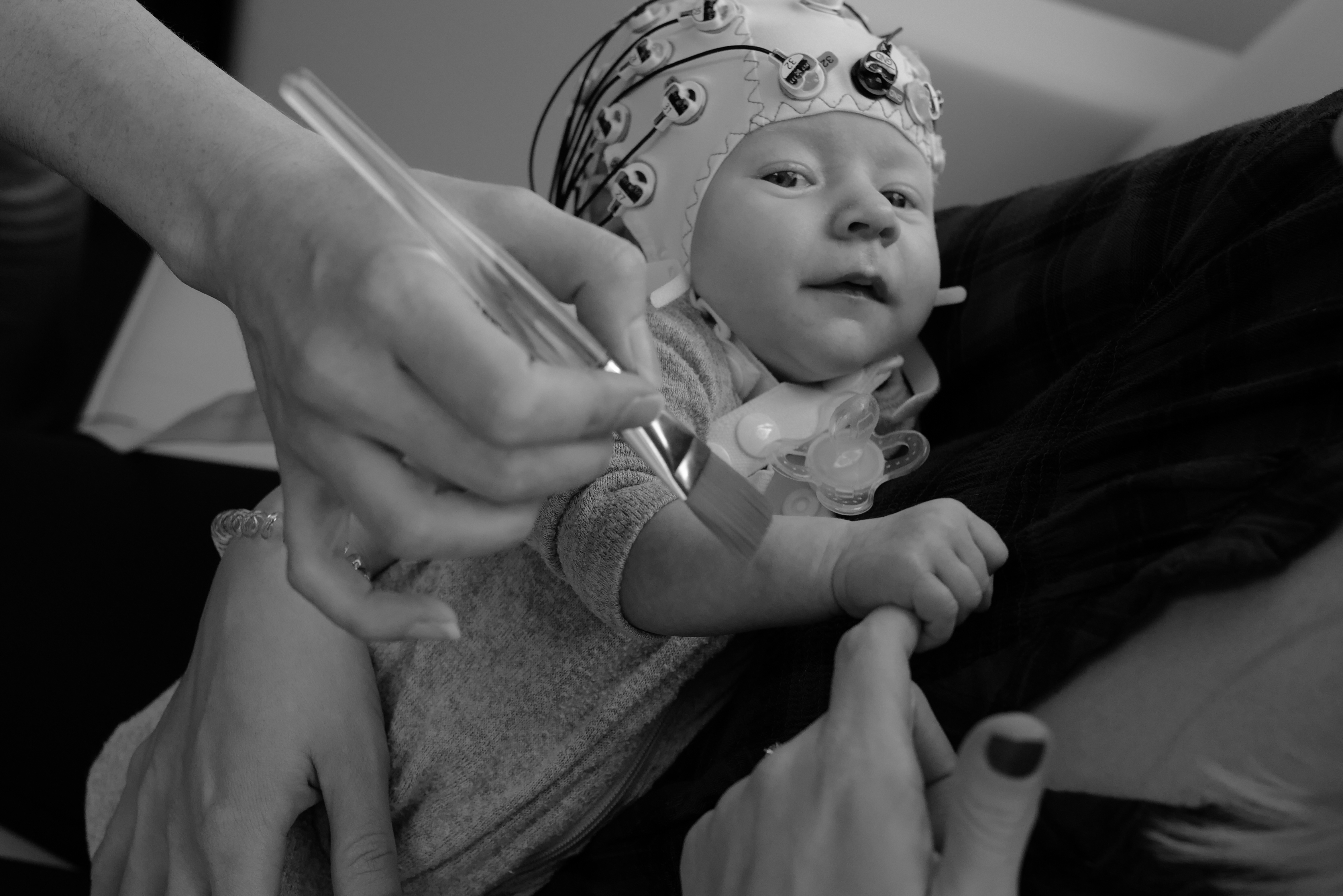 "You actually want to have some fluctuation and variability," she said. But too much, and you can't do things like learn from patterns. Too little, and you might get stuck in a developmental rut."
The image showcases Puglia's investigation of infant social-cognitive development as a means of identifying early signs of social processing disorders such as autism. Like many neuroscientists who study autism, Puglia believes the disorder may stem from the connection between an individual's gene expression (nature) and their early life experiences (nurture), including their earliest exposures (or lack thereof) to stimuli such as sights, sounds, and touch.
"Most babies enter the world 'primed' to attend to social information—like their mother's face," said Puglia.  "If we know a baby is not processing this information in an optimal way, we can find ways to help them attend to this information so their brains can set up the critical experience-dependent networks that become the foundation for later, advanced social skills."
The ultimate goal of this research is the development of a universal autism test for newborns, similar to the hearing and metabolic screenings babies typically undergo at birth. Autism is much more prevalent than either deafness or metabolic disorders, with about one in every 44 children eventually diagnosed as being on the spectrum. That makes early diagnosis key.
"Right now, the only way we can diagnose autism is by looking at a child's behavior. The earliest age we can diagnose is shortly before 2 years, but a child often isn't diagnosed until age 5 or older. By waiting so long, we're missing out on critical periods of development. Our hope is to develop a quick and easy tool that can identify babies that may not be processing social information in an optimal manner."
Puglia, who earned her master's and a doctorate in cognitive psychology from UVA in 2015 and 2019, respectively, now directs the Developmental Neuroanalytics Lab with the support of a career development grant from the NIH. In total, about 30 undergraduate and graduate students and two full-time staff members assist her with a variety of investigations into the neurobiological and neurodevelopmental factors that contribute to individual differences in social abilities.
"We're not trying to cure autism," said Puglia, "but we want everyone on a path to a fulfilling life. Early intervention gives individuals with autism the best start possible when their young brains are still 'plastic' and developing."
A broader aim of Puglia's research is the creation of a social development chart similar to the physical growth charts pediatricians use for tracking height and weight ranges. A tool like that could better assist parents and doctors in guiding children through the cultivation of critical social-cognitive processes.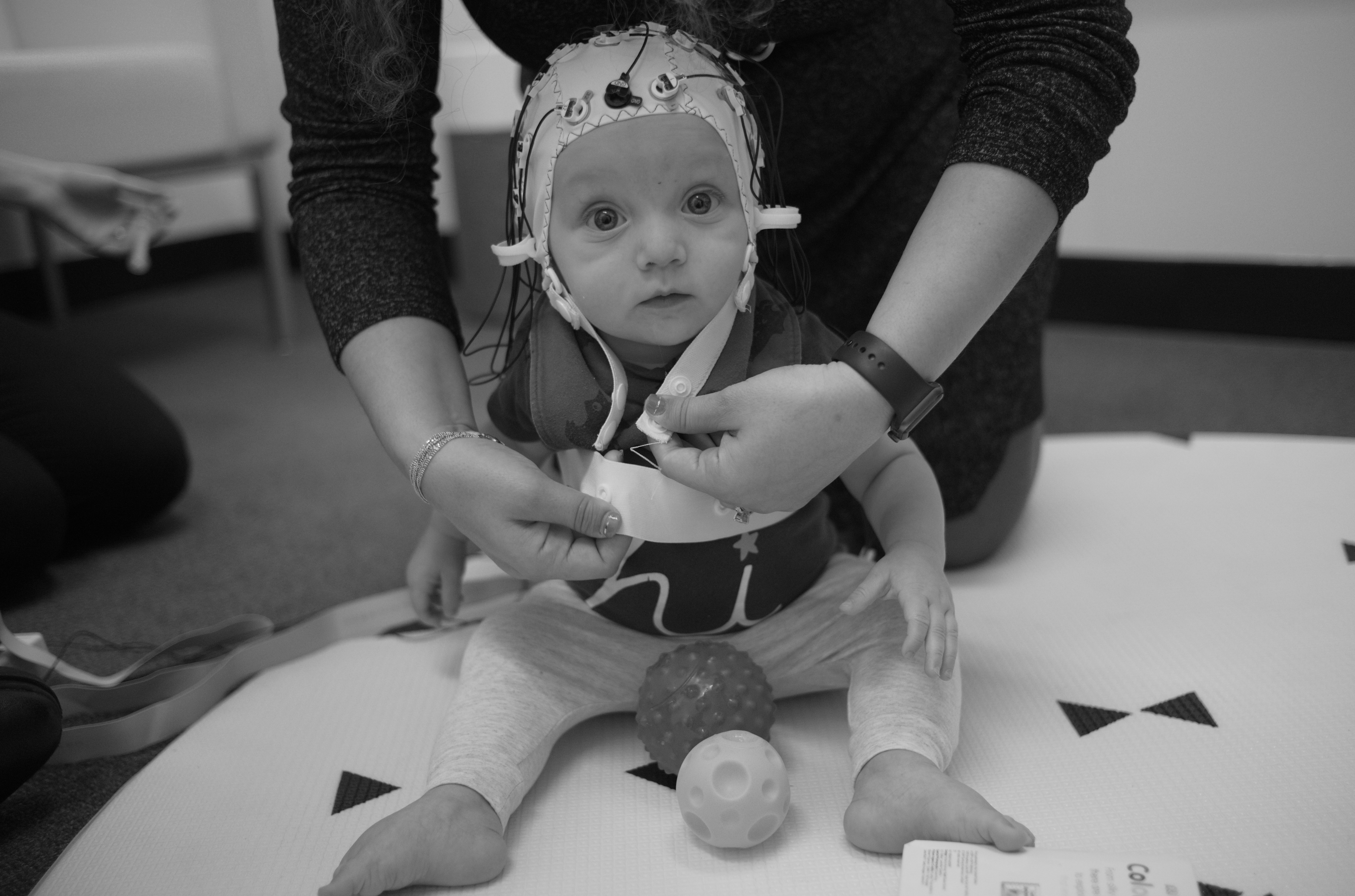 Contributing to UVA's 'Grand Challenges' Initiatives
Developing a better understanding of autism and better and earlier interventions and educational approaches to students with neurodiversity is a key aim of UVA's $75 million Grand Challenges Research Investment in the Brain and Neuroscience. The funds will also support interdisciplinary studies of Alzheimer's disease, neuro-immunology, and overall brain circuitry and development.
"I was really excited when I learned that the Grand Challenges chose neuroscience as a key area," Puglia said. With investments from the Grand Challenges or private philanthropy, Puglia could expand her research. For example, with additional funding she could develop mobile testing units or conduct home visits to allow families unable to travel to Charlottesville to participate, thereby increasing diversity and inclusion in the study.
UVA's Grand Challenges Research Investments stem from the University's "Great and Good" 2030 Plan and focus on strategic research initiatives addressing major societal challenges through interdisciplinary collaboration. Puglia's work, which spans the fields of cognitive psychology, human neuroscience, molecular epigenetics, and developmental science, certainly fits that description.
"We are absolutely delighted that Dr. Puglia has chosen UVA's Department of Neurology and the Brain Institute as the home base for her field-leading, ground-breaking research," said Pelphrey, who lauded Puglia for forging meaningful collaborations with the Schools of Medicine (NICU, Neurology, Radiology), Arts & Sciences (Psychology and Engineering), Education and Human Development, and Data Science.
"She is conducting truly transformational, translational developmental neuroscience," he said. "The results from this work will help save infant lives, optimize healthy brain development, and provide unprecedented training opportunities for UVA students."
Authored by Katherine Ludwig
Click here to see the full Winter 2022 issue of Pulse.
You can support UVA's cutting-edge neuroscience research by making a gift to UVA Health or contacting Kelly Reinhardt, Director of Development, Neurosciences, at ksr2h@uvahealth.org for more information.