Combating the Pediatric Mental Health Crisis
There is a severe crisis in children's mental health in the commonwealth and across the nation. In December 2021, the U.S. Surgeon General and child health agencies issued a warning, citing the severe toll of the COVID-19 pandemic and existing challenges that include increased rates of anxiety and depression and neurodevelopmental concerns related to learning, autism, ADHD, and numerous behavioral problems. To address this urgent situation, UVA Children's will open a new Pediatric Neurodevelopmental and Behavioral Health Center funded by a $3 million campaign. When it opens in Charlottesville in late 2023, this center will be the only outpatient clinic in Virginia to combine the expertise of developmental pediatricians, pediatric psychologists, and child psychiatrists in one facility and to incorporate integrative medicine, including mind-body practices such as yoga and mindfulness.
We discussed this vital new center with three of its key leaders, James P. Nataro, M.D., Ph.D., MBA, Physician in chief for UVA Children's and chair of the Department of Pediatrics, Laura Shaffer, Ph.D., ABPP, Professor and Section Chief of Pediatric Psychology, and Richard D. Stevenson, M.D., Professor and Division Head of Neurodevelopmental and Behavioral Pediatrics.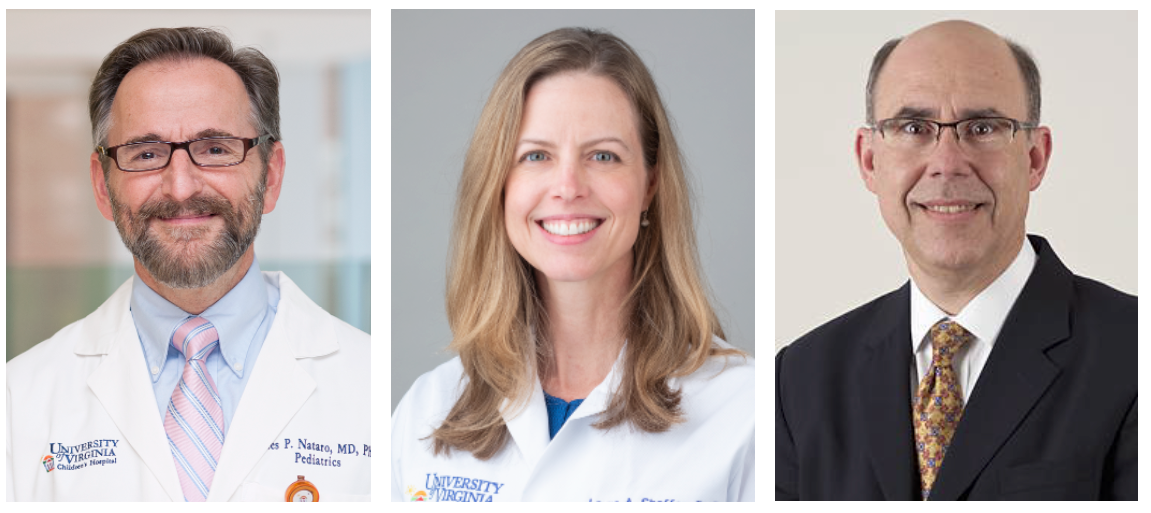 Please tell us about the vision and need for this new Pediatric Neurodevelopmental and Behavioral Health Center at Riverside:
Dr. James Nataro: We've seen the incidence of neurodevelopmental disorders, which cause problems with language, memory, learning and other functions, and behavioral health problems for American kids skyrocket. For a generation, diagnoses of autism and attention deficit disorder have been creeping up and they continue to increase. It's alarming how prevalent both of these conditions are now. Behavioral health disorders, including anxiety, depression, and even suicide, have been rising at unprecedented rates, and dramatically more so during COVID. And yet, the response to this crisis is increasing very slowly, if at all.
As we analyzed our system of care and our early detection capabilities, we realized that our capacity was strained. I brought my colleagues together and said, "This is a big hairy, audacious problem that will require a big solution, so what does that look like?" As part of the discussion, we realized that not only was our space too small, but it was not designed with this unique patient population in mind. We recognized we would need a separate site—another building or physical space. And that space would have to be designed with the patient, families, and providers in mind so it fits the clinical problems we're trying to address.
Dr. Laura Shaffer: As Dr. Nataro mentioned, there is a significant need for pediatric neurodevelopmental and behavioral services in our community, as one in five children have behavioral health needs, and one in six have a developmental disability. Fewer than 20% of youth needing mental health care receive services. And those numbers are pre-pandemic; post-pandemic numbers are climbing. In the four years before the pandemic, the rates of children and teens presenting to emergency rooms with behavioral health crises doubled. In the CDC data from the pandemic, those rates have continued to climb in the last two years. They've gone up by another quarter for school-age children and almost another third for teenagers. So there was already a massive challenge with access to services before the pandemic, and now that's ballooned. The disruptions to routines and the stress on parents, families, and other caregivers have taken a toll on children and adolescents.
Dr. Richard Stevenson: When we moved the Neurodevelopmental and Behavioral Pediatrics Division to the Battle Building, our current location, we realized many of our patients didn't thrive or match up well with what felt more like a hospital environment. Kids with autism often get anxious when they are in these surroundings. To address this concern, we envisioned a warmer, child-friendly atmosphere to serve kids with differences, as I like to call them, including those on the autism spectrum and those with intellectual disabilities, ADHD, and other kinds of behavioral challenges.
When we conceptualized this new center, we considered two broad groups of kids—one is children we already take care of, that is children with intellectual disabilities, autism, ADHD and other neurodevelopmental disabilities who sometimes also have anxiety, depression, and other behavioral challenges. The other group is those with mental health and behavioral issues, including anxiety, depression, and other behavioral difficulties who don't have associated neurodevelopmental disabilities but are neurotypical.
How will this new center help with early intervention?
Dr. Shaffer: Early intervention is essential and has a positive impact. The sooner you can intervene and help kids, the better, easier, and less expensive it is. To address this, we will triple the number of developmental pediatricians and psychologists seeing kids in the new center and add the psychiatry piece and integrative medicine to increase our capacity and range of services.
What are some of the new services you will be providing at Riverside?
Dr. Nataro:  Some of the interventions we do are traditional, like pharmacologic management; we have child psychiatry and developmental pediatricians who prescribe medications for children with developmental and behavioral health disorders. But we're going to also take the opportunity to focus more upstream in the therapeutic spectrum and help build resilience in children and their families.
The new facility will include areas to practice Parent-Child Interaction Therapy (PCIT), which is quite innovative. We have the parent and child in a room with a two-way mirror, and the parent will have an earphone. The psychologist is on the other side of the mirror, watching the parent interact with the child. The psychologist observes how they interact and coaches the parent in real-time, so this is teaching parenting skills. It is a developmentally friendly and nurturing practice that gives parents techniques to use in the home, which amplifies our therapeutic capacity.
Beyond that, we can also directly teach resilience. To be sure, taking care of children when they already have severe depression or anxiety by giving them medication is the standard practice in the United States. But we plan to supplement this with mindfulness and other integrative health practices such as healthy sleep and diet habits, and ways to manage stress.  If we provide children with this toolkit of resilience practices, we can potentially prevent some of them from progressing to worse depression and anxiety or relapsing in the future.
Dr. Stevenson:  Another goal is to provide space in the new facility for group therapy, which often works well in older school-age kids and adolescents, particularly around anxiety. We also need to increase our capacity to see kids and families individually, and we will provide in person services either in groups or with individuals. But at the same time, certain encounters lend themselves to telehealth, which is one of the silver linings of the pandemic. And so, we want to maintain that capability, for individuals or groups, and find that balance to serve the needs of our patients effectively.
Dr. Shaffer: To add to Dr. Nataro's mention of Parent-Child Interaction Therapy (PCIT), we will be the only center in our region to offer the appropriate space and equipment for this treatment. We also hope to provide training to other professionals in this therapy, as our psychologists will be credentialed as trainers.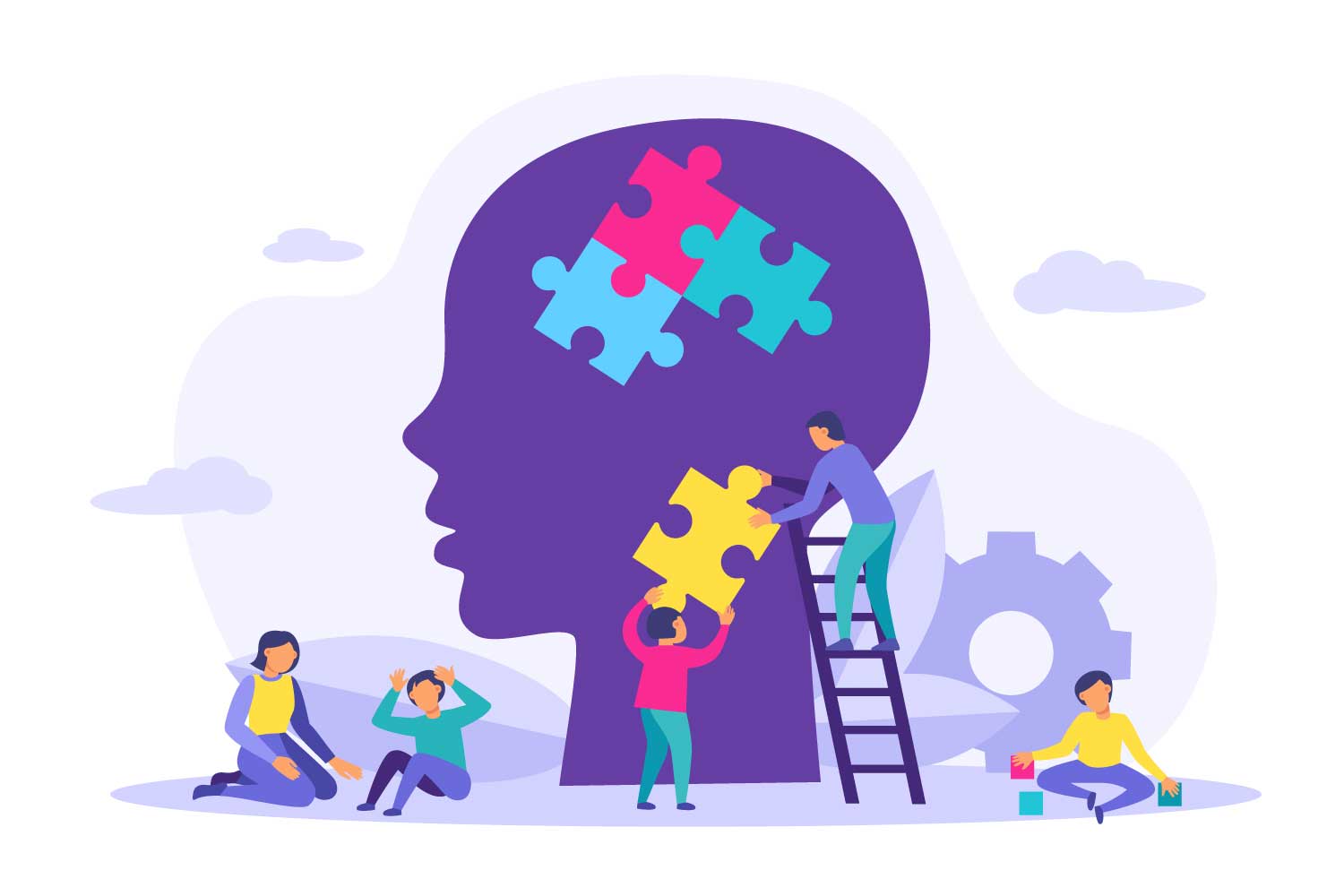 How will the new center support the needs of underserved communities?
Dr. Nataro: We will provide our services to every child who needs them. Right now, there are kids for whom there are no services available. But we are going to make ourselves available to everyone who needs us. It's imperative in this enterprise that we provide services for every family that needs help.
Dr. Shaffer: We will offer services for all children and families regardless of their ability to pay and irrespective of language and cultural background. The new center will be one of the few behavioral health resources in our community that takes private insurance and Medicaid. Another asset to underserved communities is our interpreter services. People who speak many languages will use this center, so this is highly important and especially relevant to our work with the International Rescue Committee and our refugee clinic.
And lastly, please tell us how philanthropy will benefit this critical effort?
Dr. Shaffer: We can't do this without philanthropy and community support and involvement. Philanthropy is needed to provide the resources to create and build the space as well as support new programming. This facility will be more inviting, accessible, and comfortable for children and their families.
Dr. Nataro: One of the reasons that we don't have sufficient services for children with neurodevelopmental and behavioral health disorders in America is that the economics are challenging. The reimbursements from health insurance are relatively low, which means you don't get a lot for your health care dollar. To provide these services at scale, we need philanthropic support, especially to build the clinic and institute the new programs we discussed. Most importantly, we want to make those programs available to all families and help children across the commonwealth. This is a problem for all of the regions we serve. It's everybody's problem, and everyone can help with the solution.
Dr. Stevenson: I think there are two parts to the fundraising goal. The first part is raising funds to begin construction and renovation. Our donors can feel confident that their contribution to this effort will ensure our ability to serve the population long into the future. And the second aspect is to create an endowment to continue to identify and provide services for kids with challenges. This would include families requiring additional support, like nursing care, social work, care coordination, and family navigation. Therefore, the endowment will ensure that we can continue to support children in our communities. We know we can't do this job alone, and it's only with the community's support that we can succeed.  
This article was authored by Rick Kessel.