Empowering Patients and Caregivers
UVA's Memory and Aging Care Clinic Offers Hope, Looks to the Future
Mary Ann Leeper earned four degrees, founded an international non-profit organization, and spent much of her forty-year career crisscrossing the globe fighting for women to have better access to healthcare.

So it's only natural that her reaction was shock and disbelief when, two years ago, she received a diagnosis of mild cognitive impairment, which puts her at significant risk for dementia.

"I just could not believe it," says Leeper. "I was a professional, active woman who flew around the world dealing with complex issues of health and business development, and then I get this diagnosis."
 
Fortunately, Leeper's doctors referred her to UVA's Memory and Aging Care Clinic (MACC), where she has been able to access a host of services aimed at improving the quality of life for people living with a variety of memory disorders.

One of those services is the Effective Strategies program. Directed by Dr. Carol Manning, this 10-week course occurs in a group setting, and it provides patients with evidence-based, concrete strategies for living a healthy and productive life in the face of memory issues.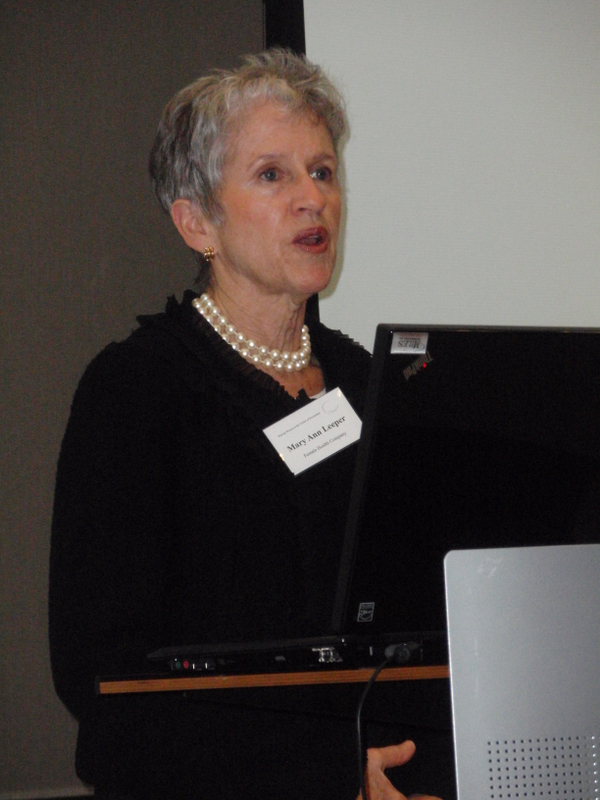 Courtesy of Mary Ann Leeper
The course shows patients how to manage their conditions, and reinforces concepts proven to slow memory loss—from the science of socializing and exercise, to the benefits of sleep and a healthy diet.

"Our goal is to involve patients in their care and decision making in the early stages of their disease," says Manning, noting that through the class participants forge new relationships—something that decreases feelings of loneliness and increases feelings of community.

"This program has changed my life," says Leeper. "I am stronger now than I was when I got the diagnosis."

Additionally, Leeper says the program pays attention to the physical and emotional elements of memory care. "They present you with a philosophy and an attitude that is empowering," says Leeper. "It's a way to take control of what you can and move forward."

While a great deal of attention is paid to the patients who are living with memory loss, the healthcare community is also beginning to place more importance on caring for the caregiver. In 2016, Manning and her team received grant funding to partner with the Jefferson Area Board for Aging and the Virginia Department for Aging and Rehabilitative Services to pilot the Dementia Care Coordination program.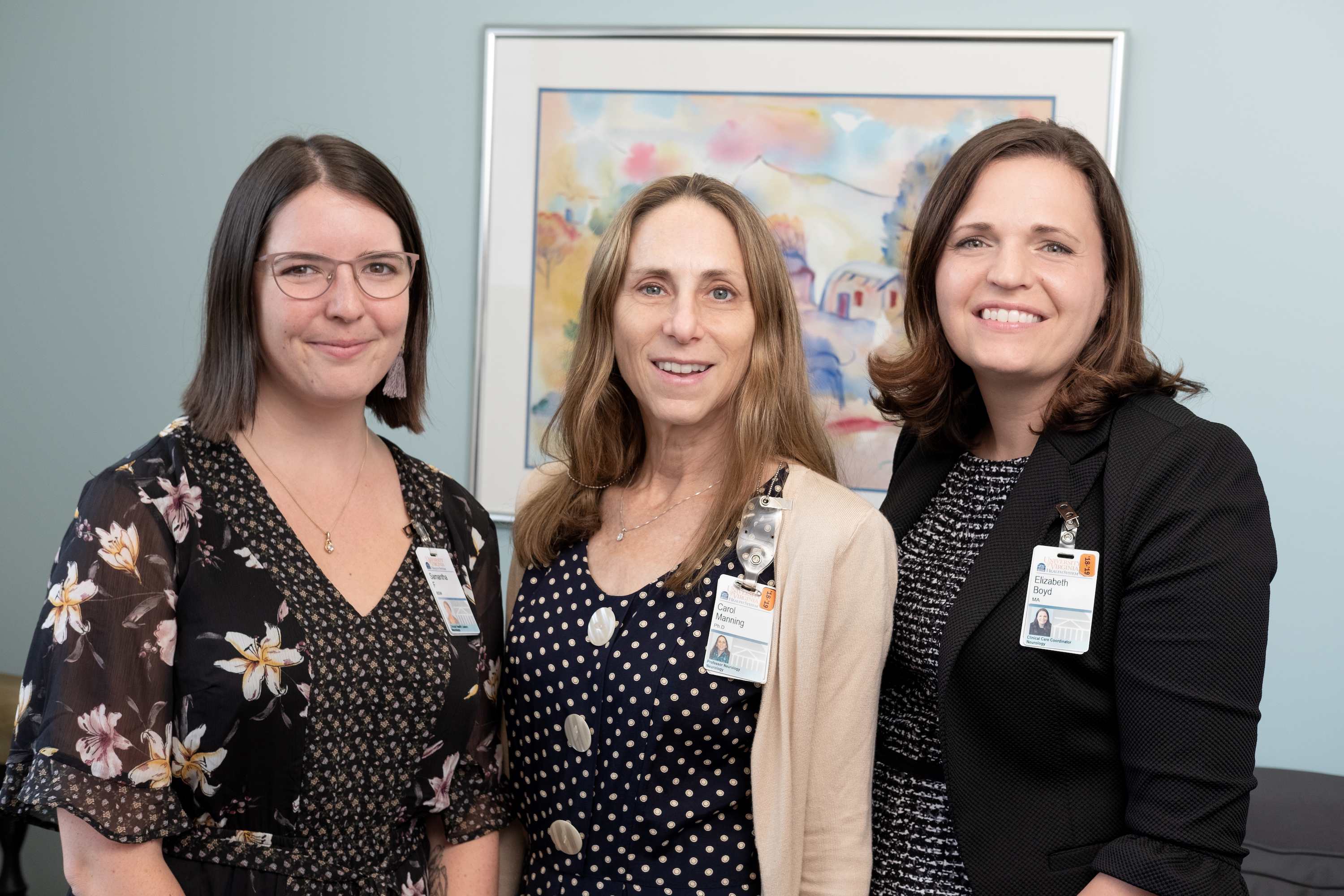 Coe Sweet
This program begins with care in the home, where patients are most comfortable, and where highly-skilled coordinators can coach caregivers on everything from removing tripping hazards to navigating the complex landscapes of financial and legal paperwork.

Evidenced-based practices drive the program's development, meaning that Manning and her team are actively studying the effort and its outcomes, both for future patients and to establish it as a model for care.

"Our research has shown that there's a very high level of satisfaction with the program," says Manning. "Many of the difficulties people experience are being resolved by the coordinators, and we're seeing a decrease in emergency room visits and unplanned medical visits."

In fact, the Dementia Care Coordination program has been so successful that it received a Best Practices Award from the Commonwealth Council on Aging, and an Aging Innovations Award by the National Association of Area Agencies on Aging.

In the years ahead, Manning would like to see this model spread. She's partnered with numerous organizations, received grant funding, and even engaged policymakers.

While the program was initially grant funded, the funding will expire in 2020, and these services are not covered by insurance. Manning is committed to ensuring that this program can continue to serve patients and caregivers, and wants to expand it to serve everyone who needs it.

"There's an epidemic of dementia in our communities, and the level of care is not sufficient," says Manning. "We've developed a model that we believe should be the standard of care."

Leeper agrees.

"There are a lot of patients like me, who get a diagnosis but can't access care," says Leeper. "I'm very lucky to have met Dr. Manning and her team when I did."
To learn more about how you can support the Memory and Aging Care Clinic at UVA, visit us here: