Training Next-Generation Cancer Researchers
UVA Cancer Center's fellowships and educational programs are critical to reducing the burden of cancer.
Among the strategic priorities of UVA Comprehensive Cancer Center (UVACCC) is delivering impactful mentoring and training activities at all levels of the education continuum. From fellowships for ambitious, up-and-coming investigators, to research funding for visiting faculty from backgrounds historically underrepresented in science, the center is dedicated to sustaining and expanding the pipeline of young and diverse cancer scholars. These individuals will advance UVACCC's scientific mission and pioneer the next breakthrough discoveries to transform cancer prevention and care for patients everywhere. Private philanthropy has been crucial to developing the following training programs and will ensure they thrive.
Pre- and Post-Doctoral Fellowships
The UVACCC awards a number of fellowships each year to pre-doctoral (PhD candidates) and post-doctoral trainees to engage in promising science. Each $25,000 fellowship enables these trainees to complete their research, publish their findings, and advance the field as well as their education. The Cancer Center has awarded 16 of these fellowships since 2021 alone. Being awarded a named fellowship is highly prestigious and beneficial to the future careers of these promising young scholars. Fellowship funding also builds UVACCC's research enterprise and encourages the most talented individuals to stay at UVA to pursue their work.
Take the Rebecca Clary Harris, MD Memorial Fellowship as an example. This coveted opportunity is for post-docs or graduate students interested in pursuing cancer immunotherapy research in the lab of Dr. Craig Slingluff (Col '80, Med '84), a surgeon, researcher, and UVA professor. The fellowship honors the late Dr. Rebecca Clary Harris, a cancer researcher and colleague of Dr. Slingluff's. Ileana Mauldin, PhD, earned a Clary Harris Fellowship in 2014 and is now an assistant professor at UVA. She has recently started an independent research program focusing on improving immunotherapies for melanoma and breast cancer.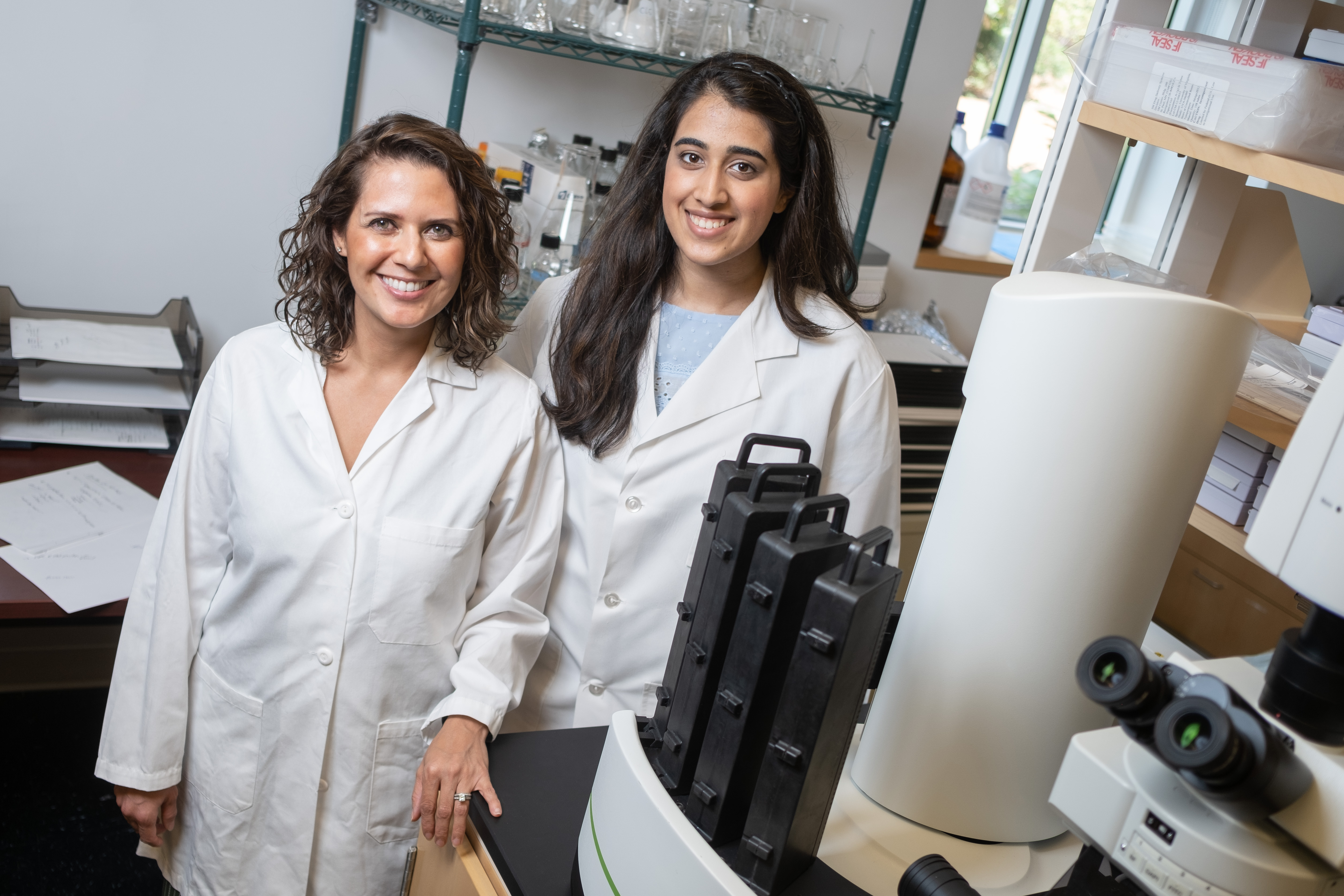 Learn more about Mauldin's work in this Envision article and accompanying video, "On the Front Lines of Cancer Research," and see how she's paying it forward as a faculty advisor to undergraduates interested in cancer research in our Fall 2022 Investing in Hope story "Supporting Our Student Scientists."
International Student Fellowships
UVACCC's new Outstanding International Student Fellowship program is designed to leverage the strong international pool of applicants to UVA's graduate programs. Each international fellowship is approximately $50,000 per student, per year, and covers tuition and fees, a stipend, and health and dental insurance during the student's first two years of training. Philanthropy is particularly critical to this program as traditional funding sources for graduate trainees are typically reserved for domestic students.
Simona Bajgai from Kathmandu, Nepal, is an international student in UVA's Biomedical Sciences PhD program who's benefiting from a Cancer Center fellowship.
"As an international student, I don't qualify for training grants and other government-funded fellowships that my fellow graduate students who are US citizens or permanent residents apply for in their PhD careers," said Bajgai, "This sometimes causes an issue when you're trying to rotate in a lab or join one since the PI will have a greater financial commitment to you if you are an international student."
The Cancer Center's fellowship gives Bajgai much greater flexibility in joining a research lab for her training.
"We would love to enhance this program through philanthropy to be able to attract more top talent, as these students are typically exceptional and contribute greatly to the research mission of our Cancer Center," said Associate Director of Education Amy Bouton, PhD.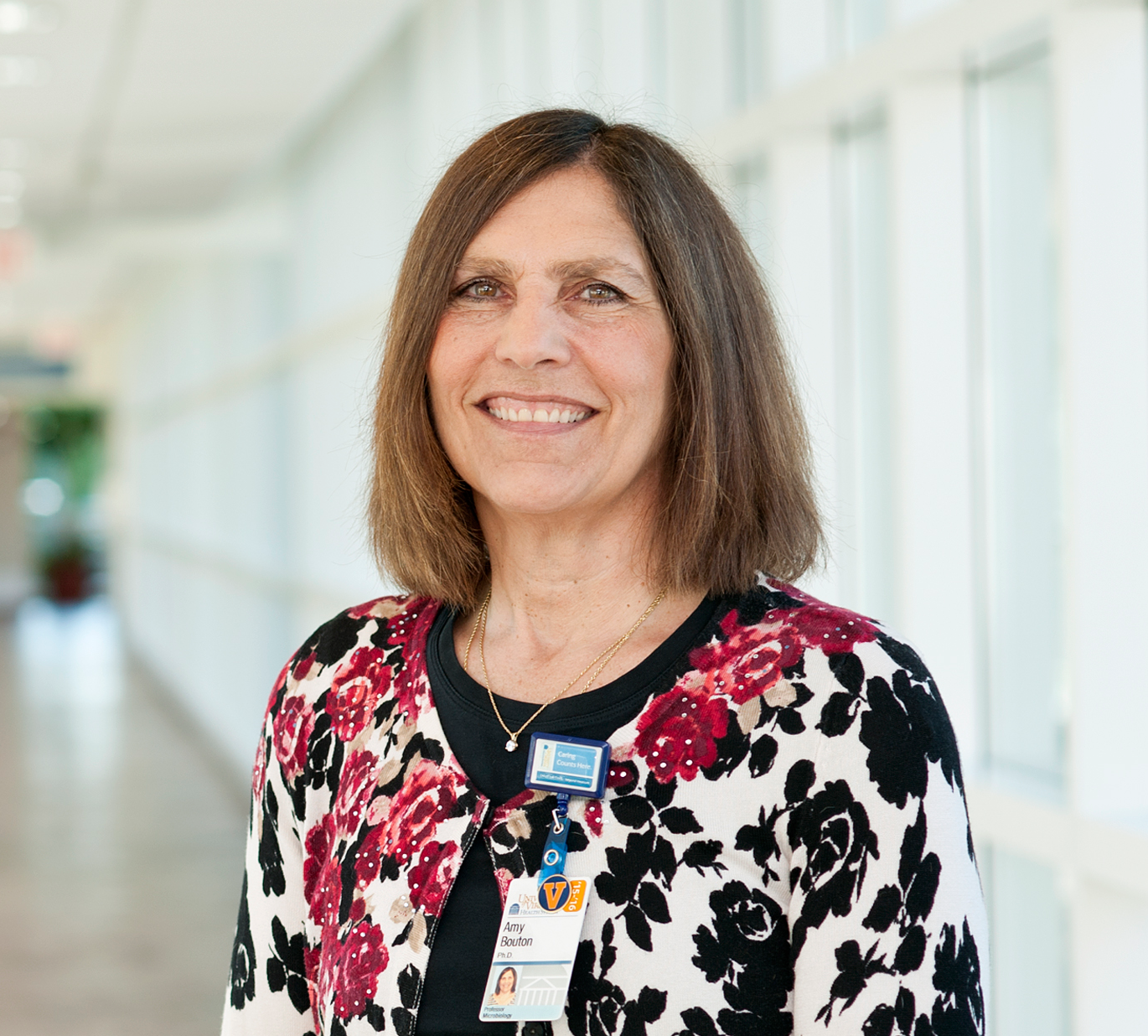 Short-Term Research Initiative for Visiting Educators in Cancer (STRIVE-C)
This new program hosts researchers from historically black colleges and universities (HBCUs) for four weeks of summer collaboration on project- and methodology-based research. STRIVE-C debuted in the summer of 2022 with four researchers from Hampton University, an HBCU in Hampton, Virginia.
According to Bouton, STRIVE-C's goals and benefits are "numerous and bi-directional" and include
Providing an opportunity for underrepresented faculty at minority-serving, teaching-intensive institutions to pursue their research interests with members of UVACCC

Bringing diverse role models on site to share experiences, best practices, and open dialogue with our Cancer Center faculty and students

Providing a path for future collaborations between the visiting faculty members and our UVACCC researchers

 Offering an opportunity for HBCU faculty to share data and their UVA research experiences with faculty and students at their home institutions.


 
Learn more STRIVE-C and hear from its participants in this article from UVA School of Medicine's Medicine in Motion.  
This article was authored by Katherine Ludwig. 
Philanthropy is vital to cultivating the next generation of cancer researchers through fellowships and education initiatives like STRIVE-C. Learn how to support these programs by contacting Corley Raileanu, Executive Director of Development, Cancer Programs, at corley@virginia.edu or call us at (434) 924-8432 or (800) 297-0102.