UVA Health Receives Designation as Virginia's Only Comprehensive Cancer Center
The designation will enhance access to care, clinical research, and treatment.
UVA Cancer Center has received a much sought-after Comprehensive Cancer Center designation by the National Cancer Institute, the largest funder of cancer research in the world. This recognition, which will become official on February 1, is only given to centers that meet the most rigorous standards for innovative research and leading-edge clinical trials.
But that's just part of the story. It also took a team of dedicated researchers and clinicians—nearly 200 in all—to move UVA into an elite group of 52 of the most outstanding cancer programs in the nation and become Virginia's only Comprehensive Cancer Center.
"This achievement is exemplary of the excellence that UVA Health provides across all disciplines and of our recognition as one of the nation's top academic health systems," adds K. Craig Kent, MD, executive vice president for health affairs at UVA and chief executive officer of UVA Health. "I want to congratulate our UVA Cancer Center team for this remarkable achievement and for their determination in seeking this recognition."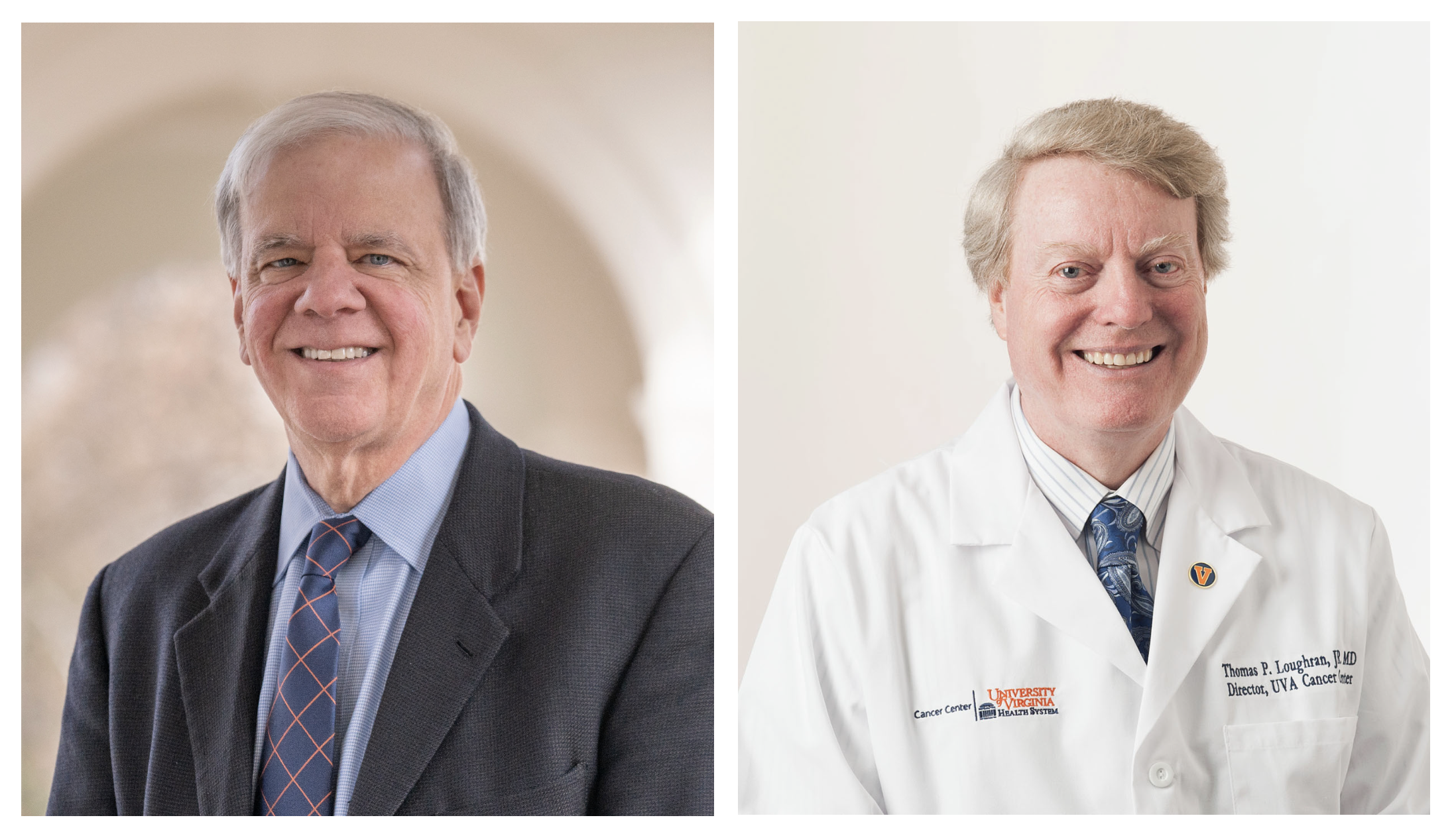 "This recognition signifies our ability to deliver cancer prevention, discoveries, and innovative treatments to our patients leading to improved quality of life, care, and survival," says Thomas P. Loughran Jr., MD, director of the UVA Cancer Center. "For all our patients, this means they benefit from the exceptional, leading-edge cancer care available. This is a tremendous accomplishment, and we share this honor with our patients, volunteers, donors, and members of our Cancer Center team who have made this possible."
To achieve Comprehensive Cancer Center status, it was necessary to demonstrate the following criteria:
Enhanced depth and breadth of basic, clinical, and population research

Extended outreach and education to regions we serve

Research that bridges multiple scientific areas, evidenced by the center's ability to take advantage of innovation across UVA

Excellence in training in cancer research
A Comprehensive Approach Supported by Philanthropy
UVA researchers are dedicated to translating exciting lab discoveries into promising new treatments, and offering patients access to the latest clinical trials. One recent example of the Cancer Center's investment in discovery and patient care is represented through the intersection of research, interdisciplinary cooperation and private philanthropy.  A gift from Charlottesville residents Drucie and Jon Cole will help launch an integrated urologic program at UVA that brings together faculty from different fields with one common goal: find new ways to diagnose and chart the spread of prostate cancer so that patients can make the most informed decisions about their care. 
Urologist Kirsten Greene (Col '95) and Dr. Robert Dreicer, UVA Cancer Center deputy director and associate director for clinical research, will collaborate to mentor top junior investigators in running cutting-edge clinical trials. These rising stars will gain experience from the seasoned investigators and contribute new ideas and energy to the study. Greene, a national leader in robotic surgery, serves as associate chief medical officer for UVA Health and is the Paul Mellon Professor and Chair of the UVA Department of Urology.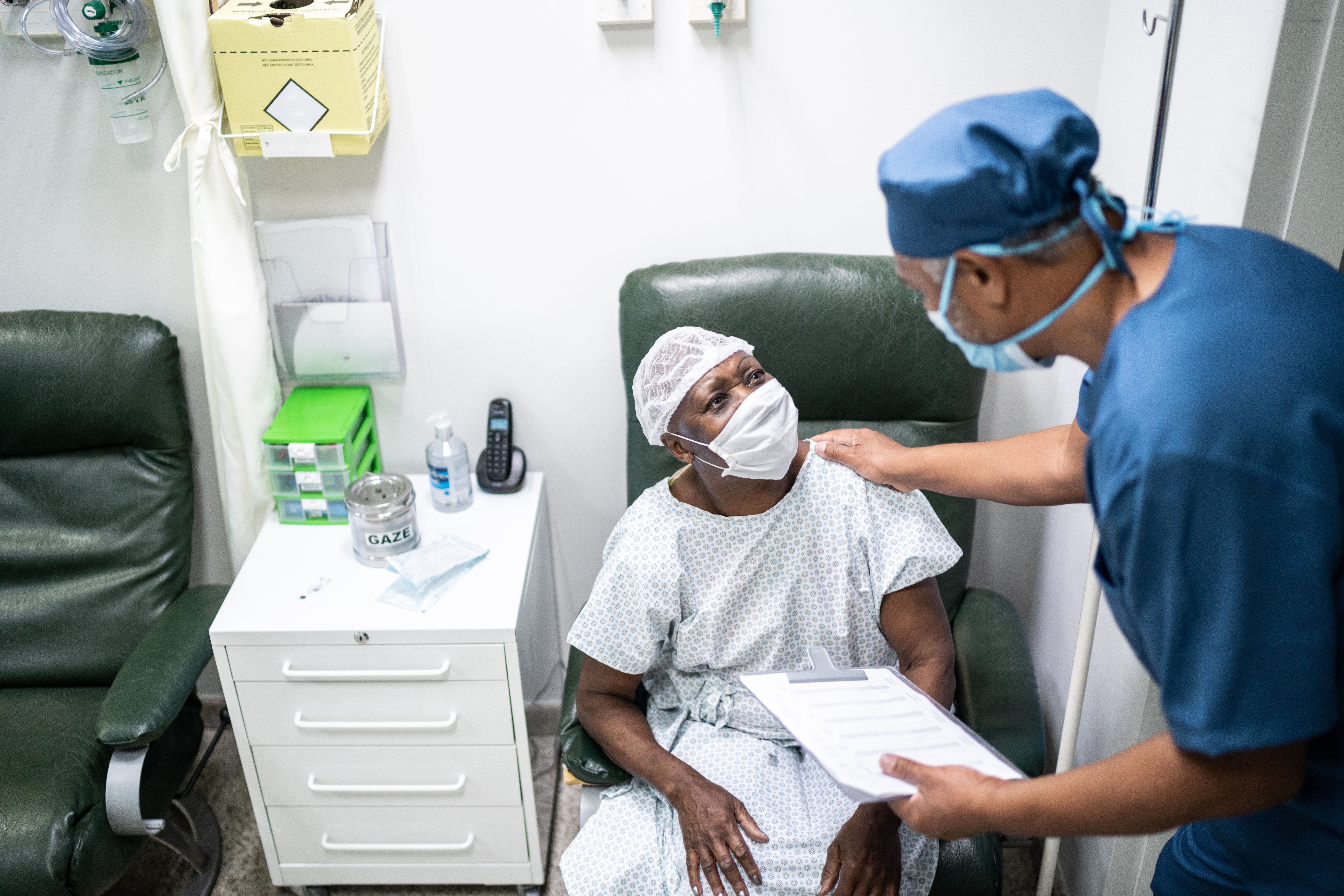 The Coles' gift will also help UVA better understand certain types of prostate cancer and develop new and improved imaging techniques.  "I am grateful for the support of the Coles who are helping us jumpstart a program that will lead to more integrated care and better outcomes for patients," says Dreicer. "With the Coles' help, Dr. Greene and I will set the stage for a new generation of investigators who will, in turn, make lifesaving breakthroughs of their own."  Drucie Cole added, "We are very excited to be a part of the future of research and patient care in prostate cancer at UVA."
Called to Action
The UVA Cancer Center, now one of the few Comprehensive Centers in the nation focused on a rural population, has a strong record of community outreach. Community collaborations address health disparities and barriers to care through patient advisory groups and public programs. Population health projects at the center specifically target high rates of lung, cervical, and colon cancer in Appalachia. In May, the center joined other National Cancer Institute-designated cancer centers and partner organizations in urging physicians, parents, and young adults to get cancer-preventing human papillomavirus (HPV) vaccinations back on track.
UVA Health's Li Li, MD, PhD, MPH, was recently appointed to the U.S. Preventive Services Task Force, which makes important recommendations on screenings and preventive health care measures to help Americans live healthier lives. Li is a board-certified family physician and the Walter M. Seward Professor and chair of family medicine. He is also director of population health at UVA Health and leader of the Cancer Control and Population Health program at UVA Cancer Center.
Through his role on the task force, Li helped develop new guidelines that expand lung cancer screenings to high-risk patients. The new procedures followed a review of the latest evidence of the benefits of screenings by Li and his colleagues on the task force. That evidence showed expanding the criteria would open screenings to more Black people and women, who data shows tend to smoke fewer cigarettes than white men.
"The new guidelines will have a tremendous impact on primary and secondary prevention of this dreadful cancer," Li said. "It is a big step forward in reducing lung cancer disparities in Black people and women."
Achieving Comprehensive status strengthens our capabilities and improves the lives and outcomes of our patients who are fighting cancer. A 2015 population-based study determined that "with newly-diagnosed adult-onset cancer, patients treated at Comprehensive Cancer Centers experienced superior survival compared with those at non-NCICCC facilities."   This impact underpins our goal of becoming the Commonwealth's cancer center of choice.
About the UVA Cancer Center
UVA Cancer Center is comprised of 162 members from 25 departments among four UVA schools: Medicine, Nursing, Engineering, and the College of Arts and Sciences. The UVA Cancer Center serves 3.2 million residents from a large catchment area that includes 87 counties throughout northern, central, southside and southwestern Virginia, as well as eastern West Virginia.
UVA Cancer Center has grown tremendously over the past several years. Since 2014, its patient-care volume has grown by more than 50%, with many patients traveling great distances to access its specialists. Over the last four years, funding for cancer research at UVA has increased 45%, totaling more than $30 million in 2020. During that same period, participation in UVA Cancer Center clinical research has increased by almost 500% with outreach throughout Virginia and its neighboring states.